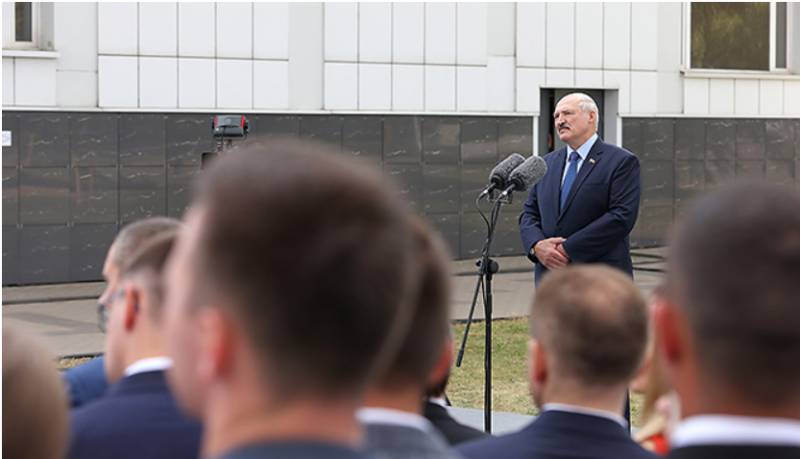 In the Republic of Belarus, the counting of votes for candidates at the presidential elections held on the eve of the presidential elections continues.
According to the Central Election Commission of the Republic of Belarus, the turnout in the elections in Belarus exceeded 84 percent, and in some regions of the country it was allegedly exceeded 90. Example: Mogilev region showed a result of 90,44%.
For comparison: in 2015, the turnout in the presidential elections in Belarus was 87,2%. Then the opposition tried to challenge this figure with the CEC.
According to exit polls and the first information from the so-called closed polling stations, candidate Alexander Lukashenko is leading by a wide margin. It is stated that from 72 percent to 81 percent voted for him (according to various sources). Svetlana Tikhanovskaya is in second place at this hour. Its result (again, according to various sources, from 3,5 to 11%).
Five years ago, Lukashenka's victory was recorded with a score of over 83 percent. Thus, while Alexander Lukashenko "loses" only to himself in 2015.
Immediately after the end of the voting, protest actions swept across Belarus. They were different in their mass character. In a number of cases, protesters clashed with riot police.
The situation with the elections of the Republic of Belarus is actively commented on both in Belarus itself and abroad. So, noted the famous Russian opposition politician Grigory Yavlinsky. He called the protests in Belarus fair, and the elections "allegedly rigged." And this is even before the announcement of the official results. His Twitter post:
Based on the information of recent days and hours, it can be assumed that the elections in Belarus were rigged. There will be fair protests. If bloodshed occurs, it means that Lukashenka has become an international criminal who has committed a crime against humanity.
From one of the protests in the Republic of Belarus, with the comments of the "inappropriate" L. Sobol:
And where are these 82% for Lukashenka? And there are none! Remained a sketch that no one believes in. Real voters are now saying Lukashenka "LEAVE!"

Online: https://t.co/YjzVQygWmT pic.twitter.com/PXBznovnGj

- Sable Love (@SobolLubov) August 9