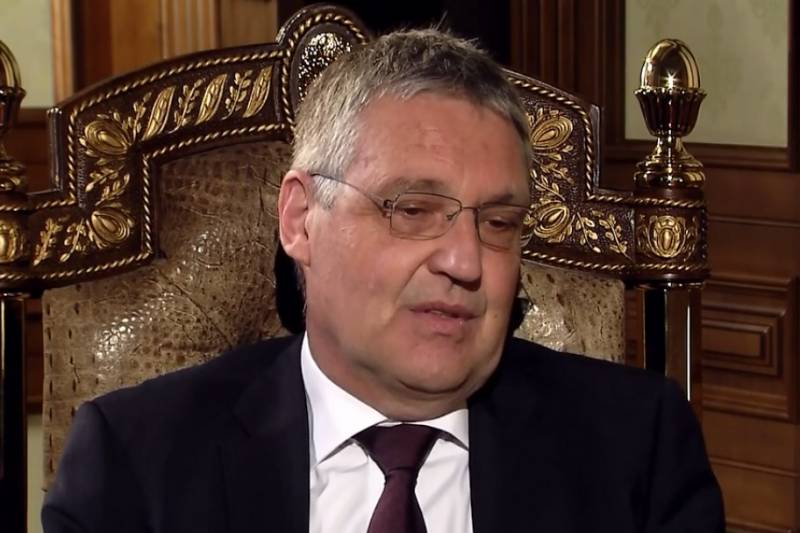 The European Union has something to respond to the sanctions imposed by the Americans on Nord Stream 2. As part of a strategy to counter pressure from the United States, the Europeans are developing a document called the Communiqué on Measures of EU Financial and Economic Sovereignty.
About this in
interview
the information agency "Interfax" was told by the Ambassador of the European Union to Russia Markus Ederer.
It is assumed that the development of the document will be completed by the end of the year, after which it will be made public. Among other things, the "Communiqué" will contain a strategy for the use of a "enhanced sanctions mechanism", which can increase the European Union's resistance to pressure from third countries.
It is easy to guess that the "third countries" mean primarily the United States, which has increased its pressure on its European partners. First of all, this concerns Washington's threats to apply extraterritorial sanctions against the Nord Stream-2 gas pipeline under construction.
Let us remind you that the United States is exerting open pressure on European companies involved in the implementation of a gas pipeline from Russia to Germany, which runs along the bottom of the Baltic. Among other things, Washington, threatening with sanctions, has effectively blocked the use of Allseas pipe-laying ships. Russian pipe-laying vessels have not yet begun the process of completing the pipeline construction either.
Among other things, the EU Ambassador discussed other issues with Russian journalists. In particular, the conversation touched upon human rights in the Russian Federation, the future of relations between Russia and the European Union and the prospects for opening European borders for the citizens of our country.