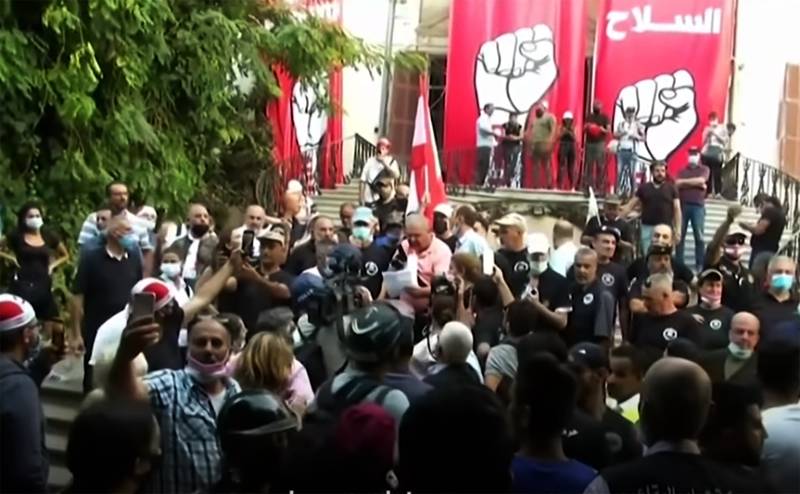 Conspiracy theories about the explosion in Beirut are only gaining momentum. It all began with a statement by US President Donald Trump that the explosion could have been caused by an attack on the port of the Lebanese capital. Now the head of the Pentagon, Mark Esper, has made a similar statement.
According to Esper, the Pentagon does not yet have accurate data on the cause of the most powerful explosion in Beirut. At the same time, the head of the US Department of Defense added:
But we believe President Trump made the correct assumption. It really could have been an attack. We know more and more every day. Yesterday I thought it was more like a tragic coincidence.
Esper said he sees the media as an attempt to create a rift between Donald Trump and the military.
Meanwhile, reports are coming from Beirut itself that the government has used the army and police special forces to expel protesters from government buildings. Several buildings in the center of the Lebanese capital are engulfed in flames. It is stated that the most controversial protesters staged the arson.
During the protests, one police officer was killed and dozens of law enforcement officers were injured. More than 700 civilians participating in the protests were injured and injured. About 20 people were arrested.
At the same time, the American diplomatic mission also managed to register there. The US embassy said they "support the right of the local population to peaceful protest." The released statement says that "the long-suffering people of Lebanon need the government to change course."