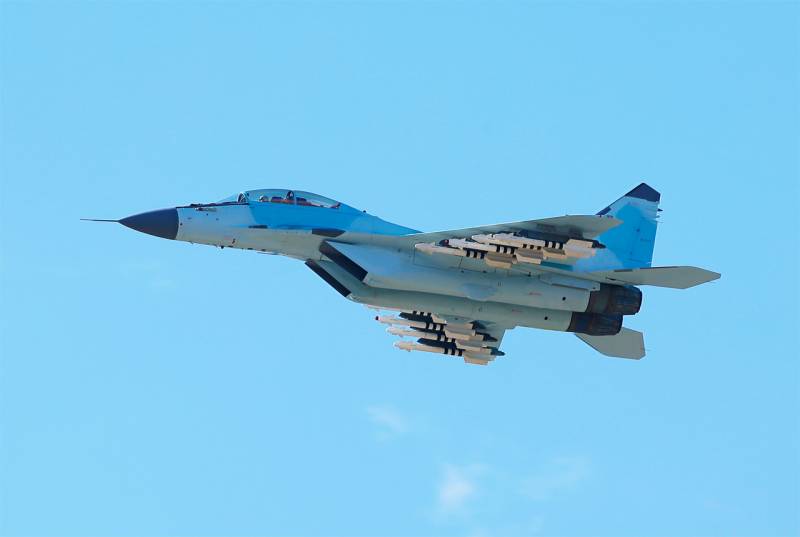 Columnist Thomas Newdick in the military-thematic section of the foreign publication The Drive is concerned about the "problems" and the fate of the Russian 4 ++ generation fighter MiG-35. It is a light multipurpose fighter that made its first flight in November 2016.
Thomas Newdick recalls that only six such fighters have been produced. Thomas Newdick's material at the same time bears the following title: "Why the Russian MiG-35 begins to look like a dead duck" (dead duck). A sort of play on the phrase "lame duck" (lame duck). The author hints that the aircraft was created, but is not widely used.
From the material:
Nearly four years after the first flight of the MiG-35, there are no signs of expected large-scale orders for a combat aircraft from the Russian Ministry of Defense. The fighter, which is described by the manufacturer as belonging to the 4 ++ generation, was purchased in only six units. It was hoped that by the end of 2019, the Russian defense department would place an order for 30 MiG-35 aircraft.
The foreign author notes that the tests of the light Russian fighter are still ongoing.
The author also writes that in Russia "the concept of using light fighters has not yet been worked out":
Instead of exchanging outdated versions of aircraft for new light MiG-35s, some squadrons switched to "heavyweights", for example, from the Sukhoi corporation.
The article points out that Russia, while demonstrating the latest combat aircraft at air shows, is looking for foreign customers. As you know, among such potential customers is the Indian Air Force. But they still continue to think about what kind of fighters to buy in addition to the French Rafales. At the same time, a foreign observer expresses bewilderment as to why Russia does not purchase massive quantities of MiG-35 aircraft for its VKS.