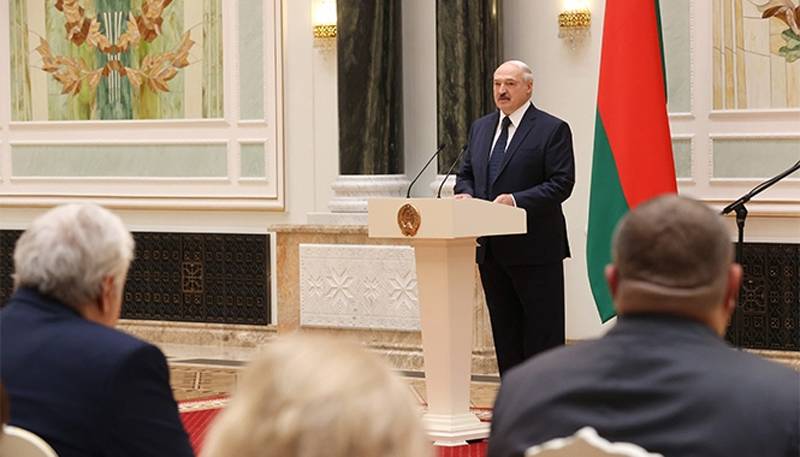 The first data on the course of the elections comes from Belarus. The main voting day for the presidential elections in the republic is today, August 9. But, as it turns out, more than a significant number of voters in the Republic of Belarus voted early. Early voting in Belarus was held within five days.
According to the Belarusian Central Election Commission, almost 42% of registered voters cast their votes during the five days of voting. Experts note that this is a record figure for the republic. In the Gomel region, more than 54 percent of registered voters voted ahead of schedule. In other words, the turnout on the main voting day in the same Gomel region will be lower than on the days of early expression of will. This raised questions from opposition candidates and their supporters.
In the Mogilev region, almost 50% of registered voters voted early.
It should be noted that five candidates are running for the post of the head of the Belarusian state. In addition to the current president, Alexander Lukashenko, these are Svetlana Tikhanovskaya, Anna Kanopatskaya, Sergei Cherechen and Andrei Dmitriev.
It is noteworthy that Lukashenka's rivals urged Belarusian voters to come to polling stations on the main voting day, that is, today. However, the CEC of the Republic of Belarus noted that "on the main day, the number of members of precinct commissions may turn out to be smaller, since some of the PEC representatives will go with portable ballot boxes to leave". The CEC added that in this case, an influx of voters may occur, and "not everyone will be able to vote."
Lydia Yermoshina (head of the Belarusian Central Election Commission):
The polling stations will close at 8 pm, and many may simply not have time to vote on them.
The day before, the head of the campaign headquarters of candidate Svetlana Tikhanovskaya, Maria Moroz, was detained in Minsk. Svetlana Tikhanovskaya is considered a candidate in the Republic of Belarus who is able to gain the largest percentage of votes after Alexander Lukashenko.
248 foreign observers, including Russian ones, are watching the elections in Belarus. Earlier (due to the well-known situation with the detention of Russian citizens in Belarus), official groups of observers from the Russian Federation noted that they could refuse to travel to Belarus.