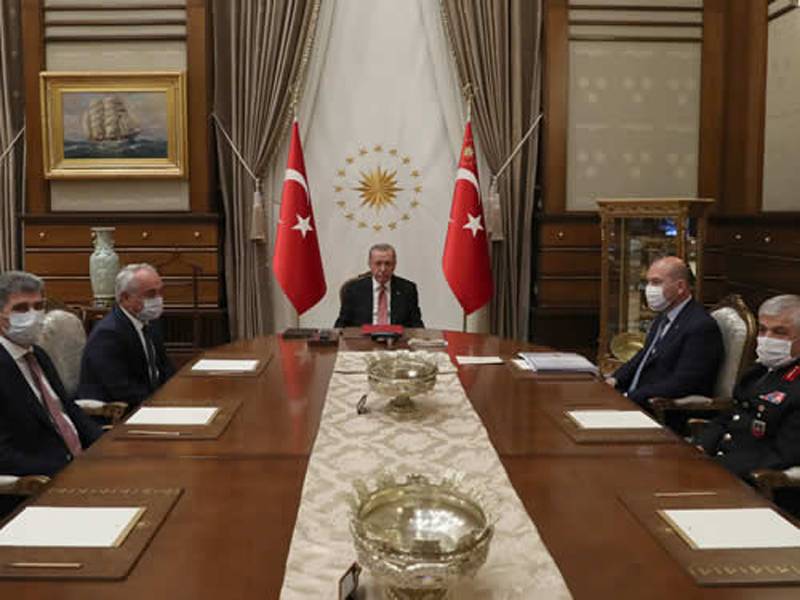 Turkish President Recep Tayyip Erdogan
The Turkish authorities have made official Beirut an offer to provide assistance in connection with the explosion and its aftermath. According to the latest data, Turkey offers the Lebanese authorities to rebuild the port of Beirut "from scratch" and, as they say, "turnkey".
The corresponding statement was made today by the vice-president of Turkey Fuat Oktay.
From a statement by a Turkish official:
Turkey is ready to rebuild the seriously damaged port of Beirut and all adjacent buildings and infrastructure from scratch.
While construction works are going on, Ankara offers Lebanon to use the services of the port of Mersin. It is a large Turkish port located, like Beirut, on the Mediterranean Sea. Mersin is the second largest and transshipment port in Turkey after Ambarli, located near Istanbul.
Earlier, Turkish President Erdogan reportedly called Beirut and expressed his condolences to his authorities and people.
Fuat Oktay said Lebanon could use Mersin to handle a variety of goods, including food and other essential goods. In particular, it was proposed to supply grain to Lebanon through Turkish Mersin. Further cargoes are proposed to be delivered by land or by sea - in small batches to Lebanon. True, this raises the question: if by land, then the goods will have to be transported through the territory of Syria (this is the shortest route), including through Idlib. Are the Lebanese authorities ready for this? So far, official Beirut has not responded to the Turkish proposal.