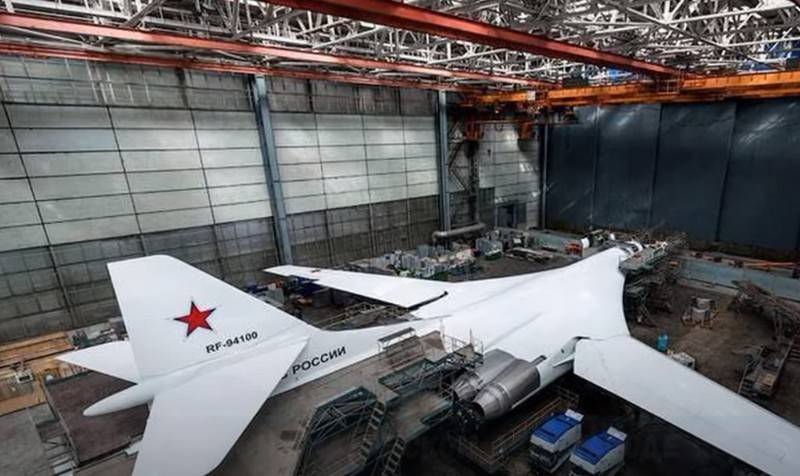 Following the amalgamation of the Mil and Kamova helicopter design bureaus, the United Aircraft Corporation decided to reorganize the aircraft industry as well. According to "BUSINESS Online", "Tupolev" and the Kazan aircraft plant will be subordinated to the "Ilyushin" company.
According to the newspaper, in the course of the next reform, the UAC made a decision to merge the Ilyushin Design Bureau, the Aviastar-SP and VASO enterprises controlled by it, on the one hand, and the Tupolev Design Bureau - Kazan Aviation Plant, on the other.
According to a source in the UAC, the decision to merge the Ilyushin, Tupolev design bureaus, as well as aircraft factories in Ulyanovsk, Voronezh and Kazan has already been made and received approval from Anatoly Serdyukov, industrial director of the aircraft building cluster at Rostec. At the same time, according to the source, the leading role in this bundle is given to Ilyushin.
It is assumed that after the merger, a "mega-conglomerate" will be formed, capable of designing and building long-range and strategic missile carriers, transport ships and air tankers, wide-body airliners and special aircraft.
A source in the UAC believes that this reform was started to save the Ilyushin company, which has recently begun to degrade, giving out breakdowns in all programs. At the same time, Tupolev, on the contrary, is gaining momentum. The union decided to compensate for the fall of "Ila".
This will be an unpleasant surprise for the Ministry of Defense: the military are accustomed to long-range and strategic
aviation
to deal with an understandable performer who, in fact, does nothing but these machines. Now the holes in the Ilov sinkholes will be plugged with the resources of the Tupolev. And I will not comment on the controllability of such a colossus, the speed of passing any decisions.
- said the source.
The publication writes that Ilyushin is currently developing the Il-78M-90A tanker, the Il-112V light military transport vehicle, the Il-276 medium transport aircraft for the Ministry of Defense, and the VTA PAK is planned. Tupolev is developing the Tu-160M ​​strategic missile carrier, the Tu-22M3M long-range missile carrier, and the Tu-330 medium military transport vehicle.
At the same time, Aviastar-SP2 (Ulyanovsk) subordinated to Ilyushin builds Il-76MD-90A transporters. Voronezh VASO does not serially produce anything, but, as they say, in the foreseeable future it will build the wide-body Il-96-400M and Il -112V. The Kazan aircraft plant, a branch of Tupolev, does not serially produce anything: it modernizes the combatant Tu-160 and makes special (for the government special flight unit "Russia" and for the military) Tu-214. Experienced Tu-160M ​​and Tu- 22M3M.