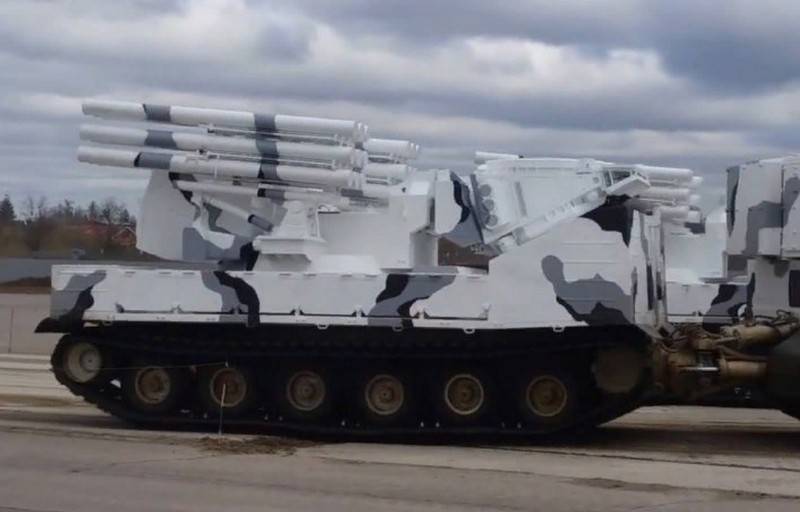 On the island of Alexandra Land of the Franz Josef Land archipelago in the Arctic, test missile firing of the Arctic version of the Pantsir-SA air defense missile system took place. The press service of the Northern
fleet
.
The military reportedly fired anti-aircraft missiles without a warhead. The main task of the launches is to check the operation of the anti-aircraft complex in arctic conditions. The firing support was carried out by the tactical group of the Northern Fleet, stationed at the Arctic Trefoil base.
Test firing was carried out by anti-aircraft missiles without a warhead in order to test the functionality of the complex in high latitudes
- Reported in the press service of the fleet.
The military noted that the Pantsir-SA anti-aircraft complex was created specifically for operations in Arctic conditions on the basis of the Vityaz two-link tracked snow and swamp-going vehicle and is capable of operating in a wide range of ambient temperatures on Arctic off-road. Earlier it was reported that the Arctic version of the complex does not have cannon armament due to the threat of freezing lubricant. The Pantsir-SA is armed with anti-aircraft missiles.
According to the Northern Fleet, in addition to the Pantsir-SA air defense missile system, Bastion coastal missile systems equipped with the Onyx anti-ship missile system are in service with the tactical group deployed on the Alexandra Land Island.