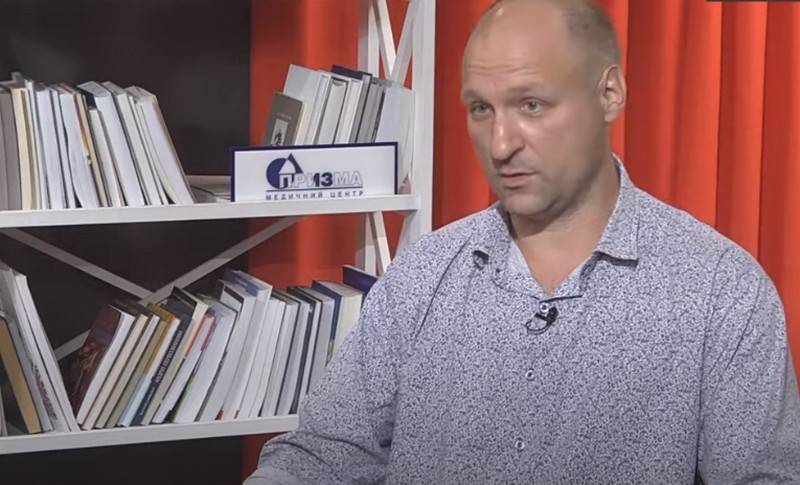 In Ukraine, they proposed another way to defend against an attack by Russia or another state. Ukrainian journalist Maksim Kukhar, who has "distinguished himself" more than once with original proposals, this time suggested four ways of protection.
According to Kuhar, who appeared on the air of the UkrLife channel, Ukraine has four ways to respond in the event of a war with Russia.
In the first version, he proposed creating a "nuclear strike fist" from old Soviet missiles with warheads containing nuclear waste. This option will be possible "when arms control is weakened." In total, Kuhar plans to commission about 500 old Soviet missiles.
We have the technology to create old nuclear missiles. We have mountains of nuclear waste
- he said.
The second way is the creation of about 10 thousand cruise missiles by Ukraine. According to the journalist, Ukraine has such missiles, only it is necessary to increase their production. In his opinion, if 500 or 1,5 thousand of such missiles are fired at Russia, then Russia "will leave for the Middle Ages."
It will cost several tens of billions of dollars, but no Russia will attack, because President Zelensky will have a button that sends all of Russia into the Middle Ages.
- he stressed, adding that missiles will destroy all bridges, all power plants and all infrastructure of the enemy.
Well, the third and fourth methods are completely uninteresting - a simple strengthening of the army in order to "wage a simple war and defend its interests" and Ukraine joining various anti-Russian coalitions.
Note that Kuhar has more than once "distinguished himself by his intelligence and ingenuity", proposing various fantastic projects. Earlier, he predicted Russia's invasion of Ukraine through Crimea and said that in a month the Russian army would "get bogged down" in battles with the Armed Forces of Ukraine. In 2019, he called for the Ukrainian army to be brought into Russia "to support the transitional democratic government" and "lustration of the current government."