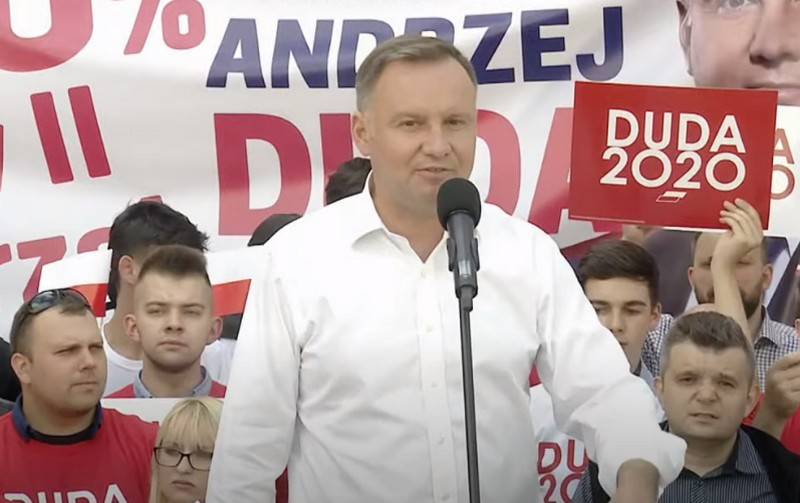 Poland will help Ukraine to return Crimea and Donbass to its structure. This was stated by Andrzej Duda, re-elected for a second presidential term.
During his inaugural speech, the re-elected Polish president said that in 2022 Poland will chair the OSCE and intends to actively defend Ukraine's interests in this organization. According to Duda, the main goal of Poland is the complete restoration of the integrity and sovereignty of the Ukrainian state, and for this Warsaw plans to make "every effort."
A special opportunity to act for the security of our country and our continent will appear in 2022, when Poland takes over the OSCE chairmanship. This is an important task, which also lies in the restoration of the full sovereignty and territorial integrity of our neighbor, Ukraine.
- stressed Duda.
Earlier, Ukraine, Poland and Lithuania created the so-called "Lublin Triangle", within which they intend to "resist Russia."
Note that in Kiev, various plans were repeatedly voiced to "return" Crimea and Donbass. Among the main ways is constant pressure on Russia with the help of sanctions and through various international organizations so that "Moscow itself renounce Crimea." However, earlier Russian President Vladimir Putin said that the issue with the Russian Crimea was closed once and for all and all Kiev's efforts would lead nowhere.