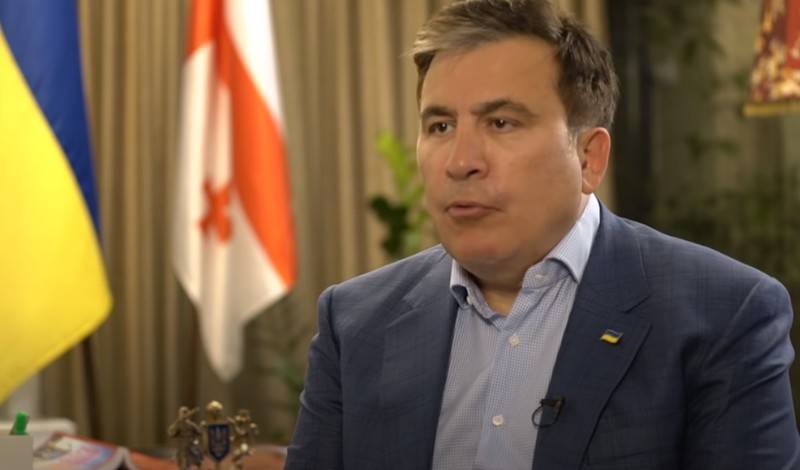 Former President of Georgia Mikhail Saakashvili, on whose initiative the war called 08.08.08 began, on the eve of the 12th anniversary of its start, submitted his own report on its investigation to the International Criminal Court (ICC). This was stated by Sakashvili himself during a live broadcast from The Hague on the air of the Mtavari TV channel.
Saakashvili explained that the report on the investigation of the 2008 Russian-Georgian war was drawn up with the help of international legal experts. The report is intended to remove the charge from the Georgian military and shift the responsibility for the outbreak of hostilities to Russia. According to the ex-president, the Georgian Dream government has been trying in recent years to accuse Georgian soldiers of committing war crimes.
The Georgian government has done everything to provide such information, which will become an accusation against the Georgian Armed Forces and Georgian soldiers. On Ivanishvili's personal instructions, with the participation of the State Security Service, Minister Tsulukiani did everything to ensure that Russia's plans were fulfilled and at least both sides were accused. This is a big conspiracy to hide the truth. I decided to do what the normal government of the country should have done - to help the international community establish the truth
Saakashvili said.
As explained, the report refers to the accusations brought against the Georgian military in connection with the incident in Verkhniy Gorodok, the Tskhinvali region, where the bases of Russian peacekeepers were stationed, as well as other military operations in Georgia. The report covers the period from the outbreak of hostilities to 12 August inclusive.
The report has already been submitted to the ICC prosecutor, but it is not known whether it will be added to the case investigated by the court.
As a reminder, the ICC has been investigating crimes committed both during the war on 08.08.08, and in the period before and after it, from July 1 to October 10, 2008, for a long time. Georgia filed a lawsuit in 2008, accusing Russia of a number of crimes.