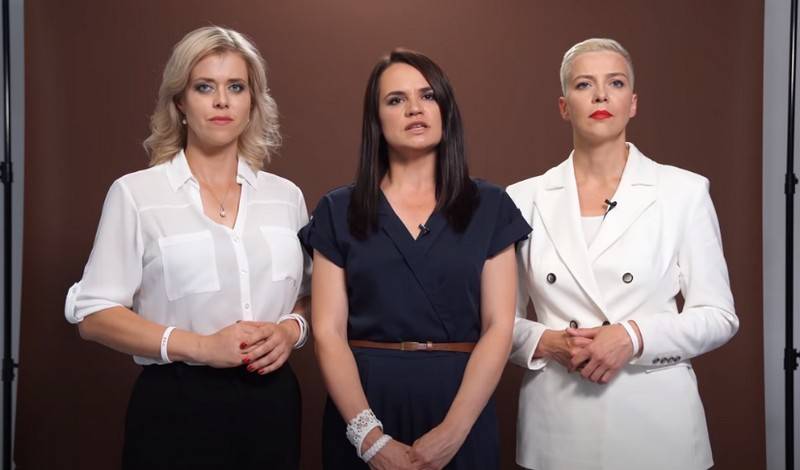 On the eve of the elections in Belarus, Alexander Lukashenko's rival Svetlana Tikhanovskaya, supported by Veronica Tsepkalo and Svetlana Kolesnikova, addressed the people of the republic. The presidential candidate wrote down "Message to the Belarusian people".
In her address, Tikhanovskaya stated that Belarus does not belong to any politicians, president, parties or groups, but belongs only to its own people.
When someone says that he will not give the country to another government, we do not understand these words. Who will not give it to? How not to give? Has someone appropriated it in order to give it away? Did someone privatize us to give away? Are we someone's property? Belarusians are not property, and the country should not belong to one person.
- she said, accusing Lukashenka of "privatizing" the entire country.
Tikhanovskaya also noted that in order to remain president, there is no need to keep millions of people in fear and to throw candidates, their children and associates into prison.
To remain president, there is no need to organize schemes where the turnout is overstated, ballots are replaced, votes are attributed, to use physical force and moral pressure, to imprison candidates, their children and associates, to destroy everything in its path
- she said.
According to Tikhanovskaya, she opposes violence in the streets and squares, clashes, and supports fair, transparent elections.
Belarus woke up and will not fall asleep anymore, it remains only to gently wake up those who are half asleep
- said Veronica Tsepkalo.
Veronica Tsepkalo, who supports Tikhanovskaya, said that the country's president "should listen to the people, and not tell them what to do."
Maria Kolesnikova, who also supports Tikhanovskaya, accused Lukashenko of lying. According to her, the current president says that everything is fine in the country, and the whole world is "mired in lies." In fact, not everything is as beautiful in the republic as it is told.
The authorities say that Belarus is beloved, but they do not give up their beloved (as Alexander Lukashenko stated in his annual message to the people and parliament on August 4 - approx.). We tell them: you can't be cute! And if you love - let go
- she called on Lukashenka.