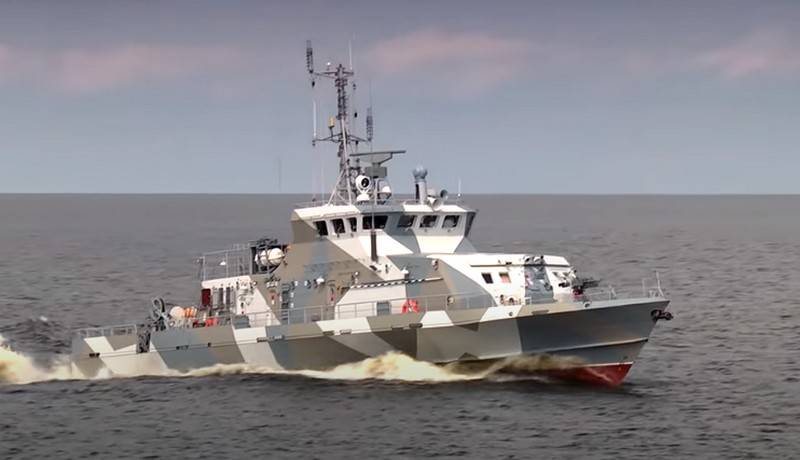 In Tatarstan, two Project 21980 Grachonok anti-sabotage boats were laid down. The laying ceremony for the eleventh and twelfth boats of the series took place at the Zelenodolsk Shipyard named after A. M. Gorky.
Igor Mukhametshin, the deputy chief of the Russian Navy for armaments, who was present at the bookmark, said that the boats of this project proved their ability to solve the tasks assigned to them to protect naval bases and other facilities, including in Syria.
For our part, we note that the laying of the eleventh and twelfth boats "Grachonok" took place within the framework of the extended contract for their construction. The decision to extend the series of boats by three units was made in December 2019. At the moment, Zelenodolsk Shipyard has transferred ten boats to the Ministry of Defense, which are serving on the Black Sea and Baltic
fleets
, as well as in the Caspian flotilla.
Also, five anti-sabotage boats were built at the Vostochny Shipyard in Vladivostok and at the Vympel plant in Rybinsk.
Project 21980 "Rookie" anti-sabotage boat is designed to combat submarine sabotage forces and means, to support the actions of combat swimmers in the water area of ​​the base station and on the approaches to it. Able to autonomously stay in the sea for up to five days with a cruising range of up to 200 nautical miles.
Displacement - about 140 tons, length - 30 m, width - 7,3 m, draft - 1,8 m, full speed - 23 knots, cruising range - 200 miles, autonomy - 5 days, crew - 8 people.
Armament: one 14,5-mm MTPU machine-gun unit, one DP-64 anti-sabotage grenade launcher, one DP-65 anti-sabotage grenade launcher, four Igla-type MANPADS.
Electronic weapons: navigation radar MR-231, GAS "Kalmar", OGAS "Anapa". There are diving equipment on board.