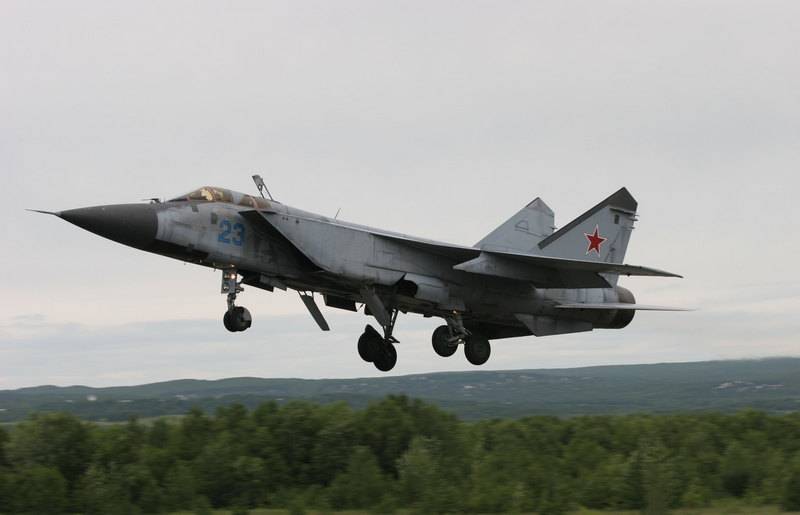 A single day of military acceptance took place in Russia on Wednesday. In addition to the regimental set of S-400 air defense systems and a batch of modernized Msta-S self-propelled guns, as well as other weapons, the Russian military also received
aviation
technique. On this day, Russian army units were reportedly replenished with five upgraded MiG-31BM fighter-interceptors and five Mi-8MTV-5-1 helicopters.
Reportedly, five MiG-31BM supersonic fighter-interceptors have joined the Central Military District air regiment in the Krasnoyarsk Territory. All aircraft have been modernized and repaired, their avionics and electronic systems have been updated, the tactical characteristics of the interceptors have been improved.
The aircraft have already arrived at the home base and will soon take up combat duty.
On the same day, the Kazan Helicopter Plant handed over to the military department five military transport helicopters Mi-8MTV-5-1. As the company explained, this is the last batch of helicopters delivered under the 2011 contract. The vehicles were accepted by the military without comment.
The machines are equipped with modern domestic-made UV-26M protection equipment. Adaptation of the helicopter fuselage for the installation of the L-370 electronic warfare system
- reads the press service of the Kazan aircraft plant.
Among the features of the Mi-8MTV-5-1 are the shape of the bow, as well as the extended left door. Instead of the standard manual flaps, there is a ramp that opens using a hydraulic drive, which significantly reduces the time it takes to prepare the helicopter for loading and unloading.