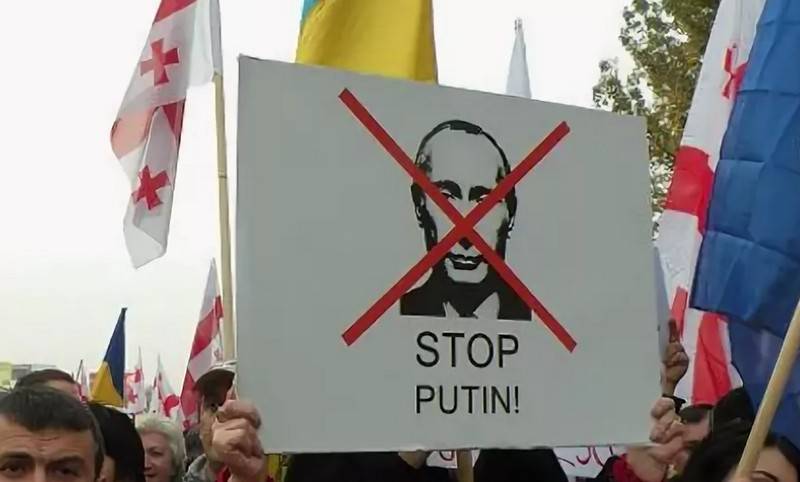 In Georgia today, August 7, the 12th anniversary of the war with Russia is celebrated a day earlier. The 7th number was chosen in Tbilisi intentionally, by this Georgia states that Russian troops crossed the Georgian border a day earlier and attacked the republic. This is reported by the correspondent of the newspaper VZGLYAD in Tbilisi.
Georgia is deliberately marking the anniversary of the war not on August 8, when hostilities officially began, but a day earlier, emphasizing Russia's early preparations for war and an attack on Georgia. In connection with the 12th anniversary of the war on the border with South Ossetia, in the village of Ergneti, a rally of supporters of ex-President of Georgia Mikhail Saakashvili was organized, who brought with them banners "We did not bomb Tskhinvali", "Russia is an occupier", "We will be back!"
As a result of that war, the country lost hundreds of people, including civilians, hero soldiers, and territories. We will never put up with the occupation, we are on the peaceful way of resolving this challenge and our international partners are next to us. We will never repeat the mistakes of the past, we well understand that there is no alternative to the world
- said the Prime Minister of Georgia Giorgi Gakharia.
According to him, Georgia will achieve de-occupation of the territories seized during the war and will continue to "coexist peacefully in a democratic, European state."
On the eve of the Georgian Prime Minister's special representative for Russia Zurab Abashidze said that a significant share for the 2008 conflict lies with Saakashvili and his party.