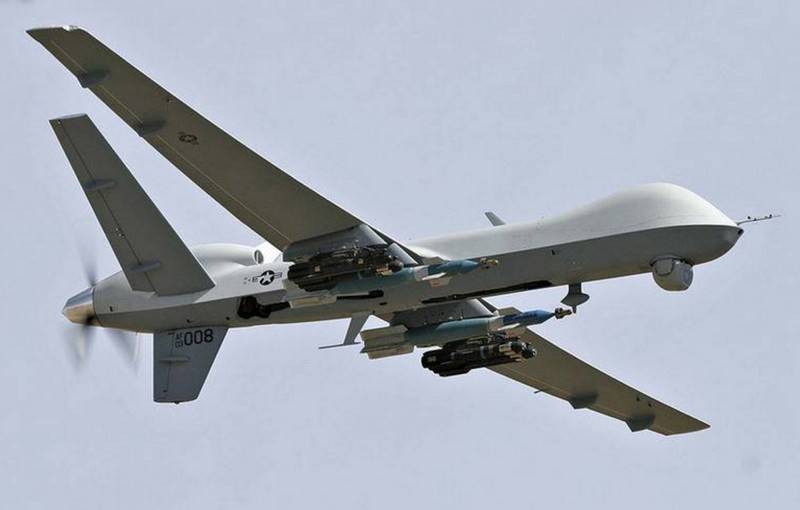 The United States intends to supply Taiwan with several SeaGuardian long-range reconnaissance and strike medium-range drone. We can talk about four or more UAVs.
It is reported that the US State Department has already approved the delivery of drones to Taiwan, and the parties are currently negotiating weapons for these drones. The delivery time for the drones and the amount of the agreement were not disclosed. The Ministry of Defense of Taiwan plans to use the received UAVs to monitor the sea area and warships of the PLA Navy.
The MQ-9B SeaGuardian UAV is a marine version of the MQ-9B SkyGuardian drone, aka the Predator multipurpose unmanned system. The MQ-9B medium-altitude drone was developed on the basis of the MQ-9 Reaper striker, its first flight took place at the end of 2016. The device is capable of flying at speeds up to 388 kilometers per hour and at an altitude of up to 14 thousand meters. The flight duration is up to 48 hours for a distance of over 11 thousand km. The UAVs in service with the Taiwan Air Force have a range of about 200 km.
Recall that Taiwan has its own government and considers itself an independent state. In turn, China considers Taiwan one of the provinces of the PRC and is categorically opposed to the supply of weapons to Taipei. Despite this, Washington continues to supply
weapons
Taiwan, while remaining the main supplier of weapons for its army.