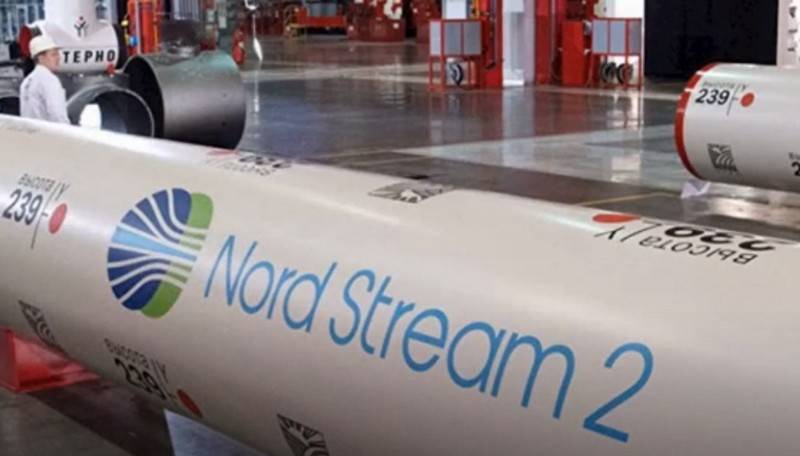 The German Foreign Ministry criticized the American senators who threatened the port authorities in the German city of Sassnitz with sanctions for participating in the construction of Nord Stream 2. State Secretary of the German Foreign Ministry Niels Annen told about this in an interview with the Handelsblatt newspaper.
Annen criticized the letter from US senators to the Mukran port operator Sassnitz GmbH, which refers to the impending sanctions against companies involved in supporting the construction of the pipeline, including the management of the port of Sassnitz. Three US senators have threatened "financial destruction" for their participation in the construction of the pipeline. In his opinion, the tone and content of the letters of the American senators are "completely inappropriate blackmail", to which Berlin does not want to succumb.
The US policy of extraterritorial sanctions against close partners and allies is a serious attack on our national sovereignty
- said the State Secretary of the German Foreign Ministry.
Annen stressed that the policy of Germany and Europe in relation to European energy security will be determined "exclusively in Berlin and Brussels, and not in Washington." In addition, according to him, Germany will use its chairmanship of the Council of the European Union to strengthen "European sovereignty."
At the same time, the Bundestag called the threats of American senators a "new stage" in the escalation of the geopolitical conflict between Germany and the United States.
As previously reported, three US senators: Ted Cruise, Tom Cotton and Ron Johnson wrote a three-page letter in which they openly threatened the Mukran port operator with Faehrhafen Sassnitz GmbH, which is participating in the completion of the gas pipeline. Senators have demanded that the company "immediately stop" using the port of Mukran as a logistics base for Nord Stream 2.