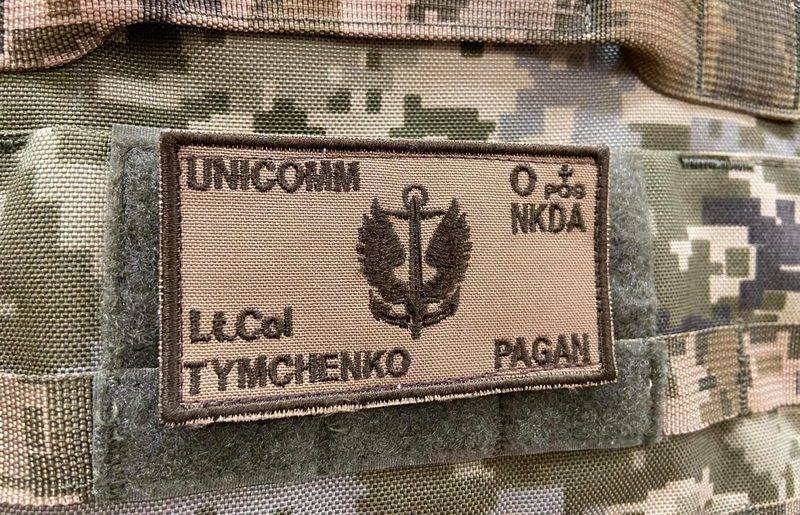 The Ministry of Defense of Ukraine is introducing special stripes for the military personnel of the Armed Forces of Ukraine ("sanitary identifier"), which will be worn on body armor. New patches are introduced according to the order of the Ukrainian military department No. 606 of 22.11. 2017 "On the approval of the rules for wearing uniforms and insignia", writes ArmiaInform.
In the Ukrainian military department, the introduction of a new badge was argued by the impossibility of identifying fighters in combat conditions. Therefore, it was decided to introduce a "sanitary identifier", on which, after consultation with doctors, only the necessary information remained. It is planned that such patches will facilitate the work of medical services in combat conditions.
In combat conditions, it is impossible to determine the name and military rank of a military man, belonging to a particular military unit and his blood group. After consulting with military doctors, only the most necessary information was left on the specified identifier.
- explained the deputy head of the department for the development and implementation of military symbols of the Armed Forces of Ukraine, Lieutenant Colonel Viktor Timchenko.
Note that stripes with the necessary data to identify a serviceman are not something new, they are used in many armies of the world. The Ministry of Defense of Ukraine itself claims that the idea of ​​such patches was borrowed by them from the servicemen of foreign armies who took part in joint exercises with the Ukrainian army. Some units of the Armed Forces of Ukraine already use such stripes.