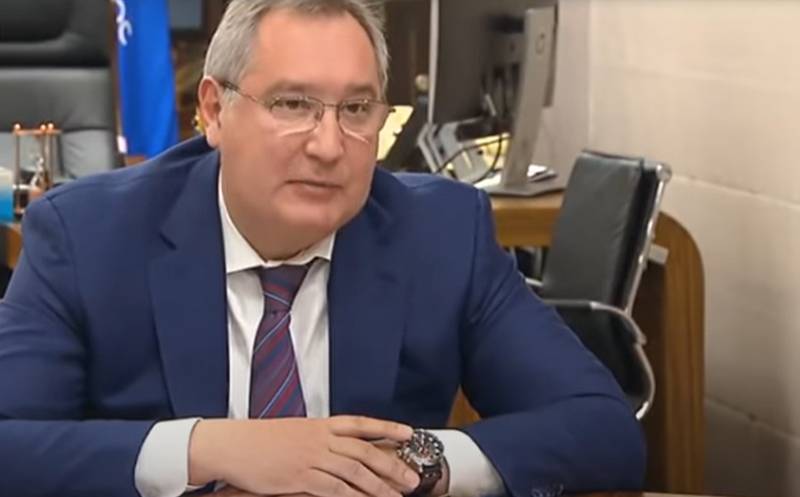 It became known about the order given by the head of "Roscosmos" related to the creation of a new spacecraft.
In the message
RIA News
it says that Dmitry Rogozin instructed to start developing options for a manned "shuttle" for space flights. It is noted that we are talking about an analogue of the Soviet ship "Buran". According to Rogozin, such ships could come to replace the Soyuz MS.
The head of Roskosmos said that to service orbital stations, the operation of the Orel (formerly Federation) spacecraft "will be expensive", so Russia needs a reusable spacecraft. It should be added here that the "Eagle" has not yet been commissioned.
Rogozin said that he set a task for the engineers, who now have to present a project of an analogue of "Buran" with the possibility of landing at the airfield.
According to Dmitry Rogozin, specialists from the Energia Rocket and Space Corporation and "other teams" will propose options for the reusable spacecraft. Which ones, Rogozin did not specify.
At the same time, the head of Roskosmos noted that the creation of the space shuttle will take a lot of time, and therefore "the MS Union will still serve."
For reference: the manufacturer of the "Buran" ship was the Tushinsky Machine-Building Plant. The spacecraft was designed for a crew of up to 10 cosmonauts. The Buran was launched from the Baikonur cosmodrome on November 15, 1988. As it turned out later, that unmanned and fully automated flight was not only the first, but also the only one for the Soviet "shuttle". The flight lasted more than 3 hours, during which the "Buran" made two orbits around the Earth.
Video clip with flight tests of "Buran":