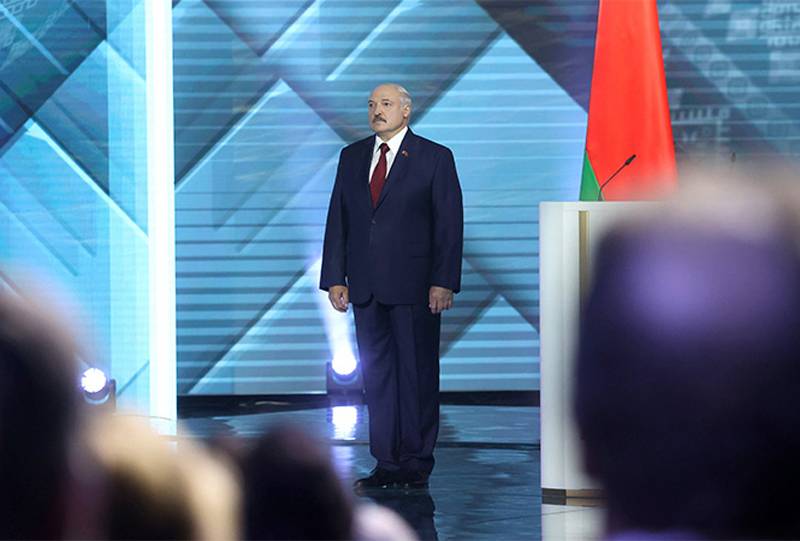 Ukrainian journalists continue to publish information about a big interview with the President of Belarus Dmitry Gordon. A new portion of the data is published by the representative of the Gordon media association Alesya Batsman.
As it turns out, the interview touched on the topic of the conversation between Alexander Lukashenko and Russian Defense Minister Sergei Shoigu. If you believe the representatives of Dmitry Gordon, then Lukashenka declared his roots, which are "buried somewhere between Kiev and Chernigov." The Ukrainian press presented this statement as "Lukashenko told Shoigu about his Ukrainian roots."
Another statement of the Belarusian leader, made during the interview, was also published. When it came to how the President of Ukraine Viktor Yanukovych was forced to flee from Kiev to Donetsk, then to Crimea (at that time - Ukrainian), then to Russian Rostov, Lukashenko said:
I forgave everything to Yanukovych.
This statement raises questions. Did Yanukovych ask Lukashenka for forgiveness? And for what, in fact, did the President of Ukraine "forgive" Viktor Yanukovych? ..
Lukashenko, commenting on Yanukovych's actions in relation to himself:
I definitely have no money for this (escape to Russia - approx. "VO"). And they might shoot me, but I won't run anywhere.
The Belarusian president further said that he asked the Russian defense minister a question:
Sergei, don't you think that you've come too far with Ukraine?
According to Lukashenka, Shoigu answered him as follows: "It seems."
Sergei Shoigu himself at the moment has not commented on such revelations of Alexander Lukashenko.