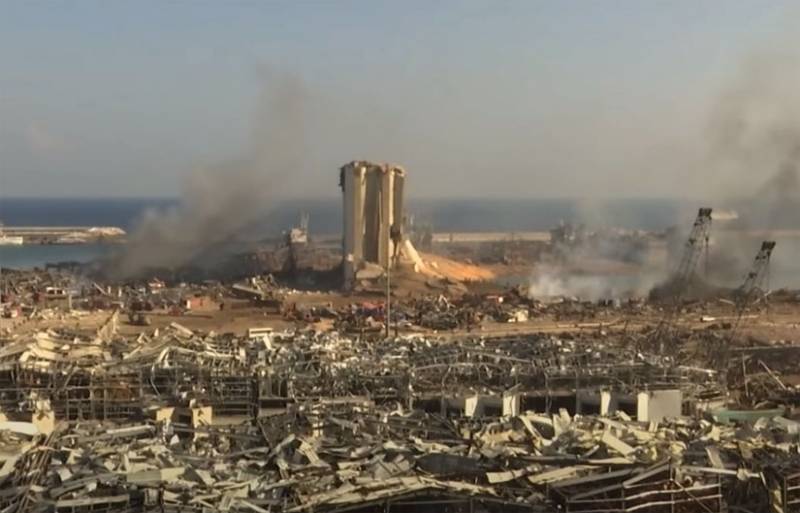 Israeli media publish materials with the reaction of the Lebanese public to the action of the Tel Aviv City Hall in support of the residents of Beirut.
The mayor's office of the Israeli city ordered to turn on the lighting of the local municipality building in the colors of the Lebanese national flag. Israeli politicians said that in this way they want to show solidarity with Lebanon, whose capital suffered from a powerful explosion on August 4.
Earlier, the Israeli authorities ordered the opening of several hospitals in the north of the country to receive victims of the explosion in the Lebanese capital.
Israeli resource Newsru.co.il writes that "the majority of Lebanese did not accept the gesture of goodwill." It was noted that after the statements of the Israeli authorities about their readiness to start hostilities against Lebanon because of the support of Hezbollah and "provocations on the border" Israel's steps in Lebanon are called "outright hypocrisy."
According to the Maan news service, the Lebanese have launched a flash mob on social networks: "We don't need this." It's about Israeli support. In particular, there are several quotes about not willing to accept help, including the following:
It is better to die than to receive help from the enemy.
The Israeli media write that the Lebanese government "ignored the offer of the Israeli authorities to provide humanitarian assistance."
On the eve of the broadcast of the program "60 minutes" on the channel "Russia 1", an expert on the Middle East Abbas Juma said that in Lebanon there are strong conspiracy sentiments related to the fact that "Israeli structures may be involved in the explosion." Despite the fact that even Hezbollah denies Israel's involvement, not all Lebanese are ready to believe it, especially after Donald Trump's words that "it was an attack."
Information came from Lebanon today that a German diplomat was killed in an explosion. Also, the wife of the Ambassador of the Netherlands and five more employees of the diplomatic mission were seriously injured.
Recall that the official version of the explosion reasons is the detonation of 2,7 thousand tons of ammonium nitrate during welding that does not meet safety requirements.