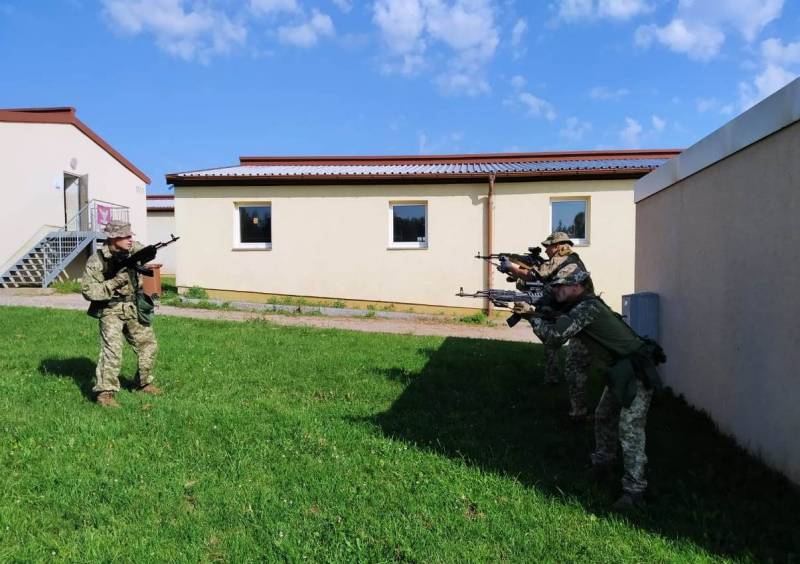 The international exercise "Saber Junction-2020" has begun in Germany. The exercises, which are held at the Hoefels military base on the territory of the federal state of Bavaria, involve servicemen from 17 states, including Ukraine.
From the Ukrainian side, servicemen of the 2020th separate airborne assault brigade of the airborne assault troops of the Armed Forces of Ukraine take part in "Saber Junction-80". This brigade is deployed in the Lviv region of Ukraine.
It is noteworthy that the soldiers who arrived in Germany to participate in the maneuvers were initially placed on a two-week observation in connection with the coronavirus threat. Now the quarantine measures have been completed and the exercise has started.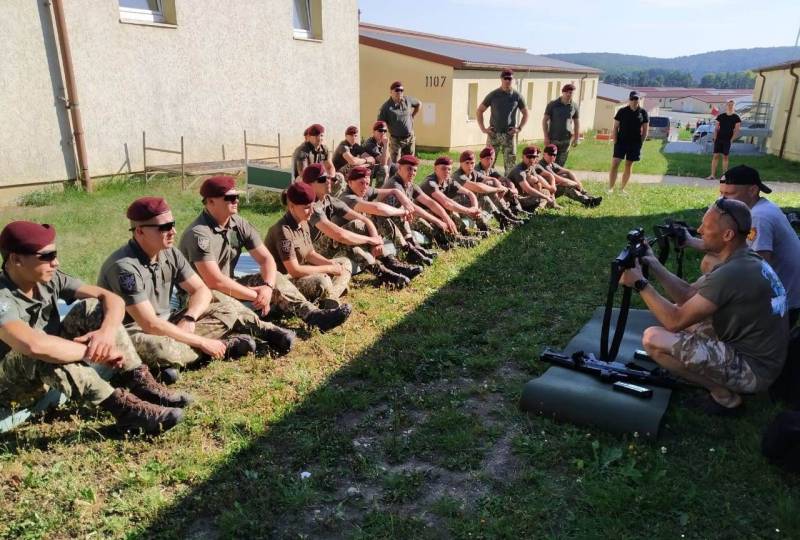 Ukrainian paratroopers are trained in theory and practice in the use of NATO weapons, including small arms
weapon
... However, the main activities during the maneuvers that have begun are carried out by the Ukrainian military with the weapons that they brought with them. These are Kalashnikov assault rifles, SVD sniper rifles.
The main phase of the exercise involves the entry of paratroopers from the 80th airborne brigade of the Armed Forces of Ukraine into the 503rd regiment of the 173rd airborne brigade of the US Army. This brigade remains in Germany, while about 12 thousand American servicemen of other units from the FRG, as you know, are being withdrawn.
German users express their bewilderment at the fact that the Ukrainian military is participating in the exercises on German territory. This bewilderment is due to two reasons. First, as noted, Ukraine is not a NATO member and is unlikely to become one in the medium term. Secondly, during the exercise, the Ukrainian paratroopers became part of the American airborne regiment. Germany expressed caution, asking the question: is Washington going to replace the contingent withdrawn from the FRG with "non-NATO partners"?