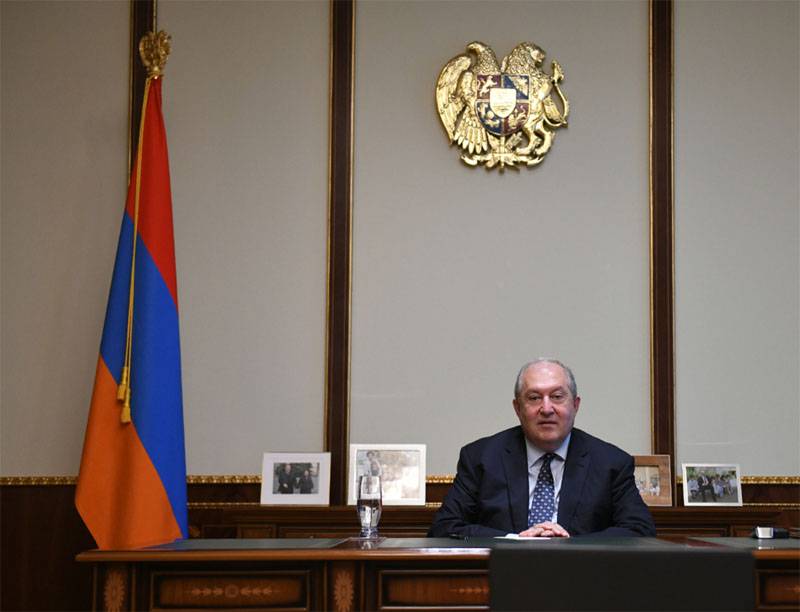 Armenian President Armen Sarkissian ordered to limit broadcasting of foreign channels in the country. An exception was not made even for the Russian media.
The country's leadership explains this decision by "concern for the universal right of Armenian citizens to reliable information, to express their own opinion." Foreign programs will now be able to broadcast only if there is a special interstate agreement.
At present, the broadcasting of such Russian channels as RTR Planeta, Rossiya.Kultura, and Channel One has been banned. An exception was made for the interstate channel Mir. It is possible that such a decision of the Armenian leadership is directly or indirectly related to the aggravation of relations with neighboring Azerbaijan and to the coverage of events in foreign, including Russian, media.
Armenia is not the first country in the post-Soviet space to ban the broadcasting of Russian channels. For example, two years earlier the broadcasting of Russian channels was banned in Moldova.
The desire to restrict the broadcasting of Russian channels is associated, as a rule, with purely political reasons: the authorities of the post-Soviet states are extremely unprofitable for citizens to have access to information from the Russian mass media, to the assessment of international events that is offered by the Russian side.