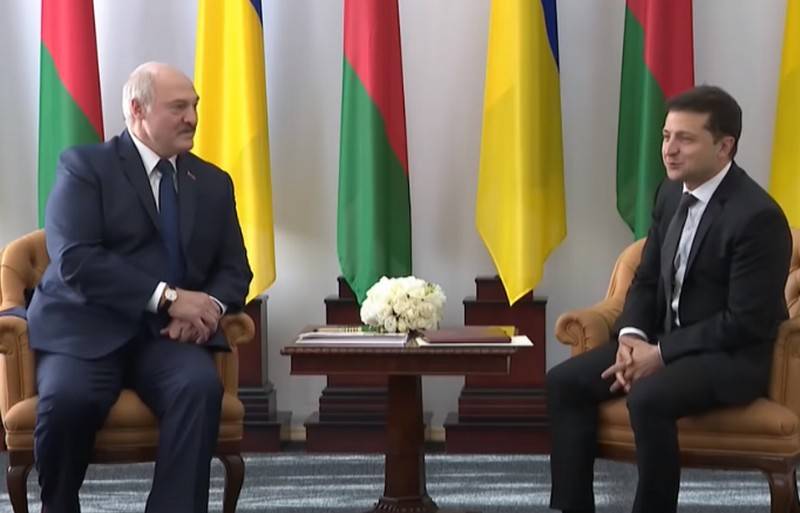 The Presidents of Belarus and Ukraine Alexander Lukashenko and Vladimir Zelensky discussed the issue of extradition of Russians detained in Belarus, the discussion took place during a telephone conversation. This is reported by the office of the Ukrainian president.
The report says that the leaders of Ukraine and Belarus "discussed in detail" issues related to the detention of persons from Wagner's private military company on Belarusian territory. The parties noted the importance of "effective interaction" of the competent authorities of the two countries and the transfer of persons "suspected of terrorist activities" to Ukraine.
At the same time, it is emphasized that Zelensky is convinced that the detainees will not be able to "avoid just punishment."
I hope that all suspects of terrorist activity on the territory of Ukraine will be transferred to us for prosecution in accordance with the current international legal documents
- declared Zelensky.
In turn, Lukashenko, in a conversation with Zelensky, said that upon the fact of the detained Russians, Minsk would cooperate within the framework of international agreements signed with Russia and Ukraine.
Zelensky touched upon (...) the issue of militants detained in Belarus. (...) they took part in the hostilities in Donbass and the Ukrainian prosecutor's office is investigating these facts. Alexander Lukashenko, in turn, noted that law enforcement officers will cooperate on this issue within the framework of international agreements signed with Russia and Ukraine
- BelTA writes.
Let us remind you that earlier the General Prosecutor's Office of Ukraine announced that it would demand from Minsk the extradition of 28 "terrorists" out of 33 Russians detained in Belarus.