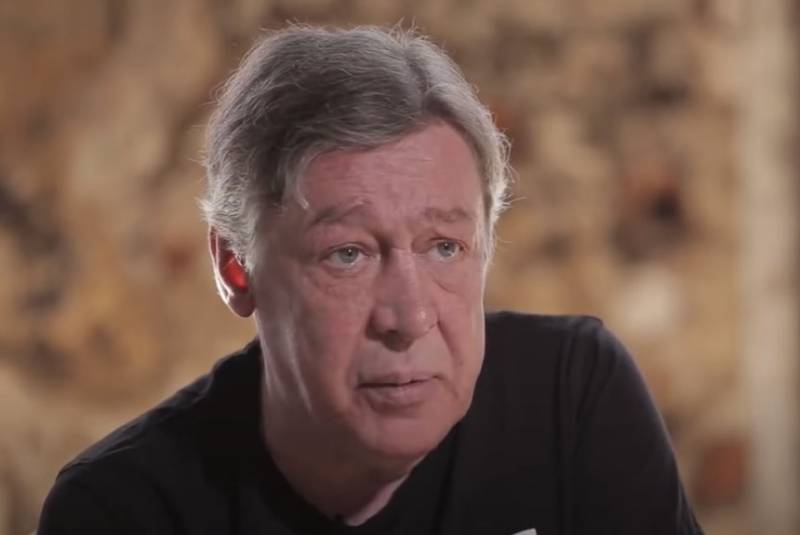 The famous Russian actor Mikhail Efremov does not remember the moment he passed a medical examination after a road traffic accident. Therefore, the court found out the fact of the examination from the witnesses.
This became known during the hearing of the case materials at a meeting of the Presnensky Court of Moscow.
The traffic police inspector answered the questions. The lawyer of the accused Elman Pashayev asked him how he knew that the actor was taking feces and urine tests. To this, the traffic police officer replied: he knows about this for certain, since Mikhail Efremov defecated in his presence. The actor said that he does not remember this. Memory failed ...
An employee of the road patrol service Pavel Markiyanov, who was one of the first to arrive at the scene, spoke about Efremov's behavior after the accident. The actor periodically lamented that he got drunk to such an extent, repeating:
Oh, I'm a fool, what have I done, why did I get drunk?
Markiyanov spent a long time with the artist, from about late evening to early morning.
Efremov repeatedly tried to approach the car of the deceased Sergei Zakharov, but law enforcement officers did not allow him to do this, escorting the actor to a company car.
Two traffic police officers interviewed by the court confirmed that it was Mikhail Efremov who was driving at the time of the accident. A medical examination showed that there was a large amount of alcohol in his blood. This was also evidenced by some external signs and a specific smell.
The actor did not admit his guilt, referring to the fact that he does not remember anything. This is despite the fact that some time ago he recorded a video where he admitted his guilt like a man. But the conversation with the lawyer played a role, and now Efremov, apparently, has forgotten about dignity, since this term "is not legal."