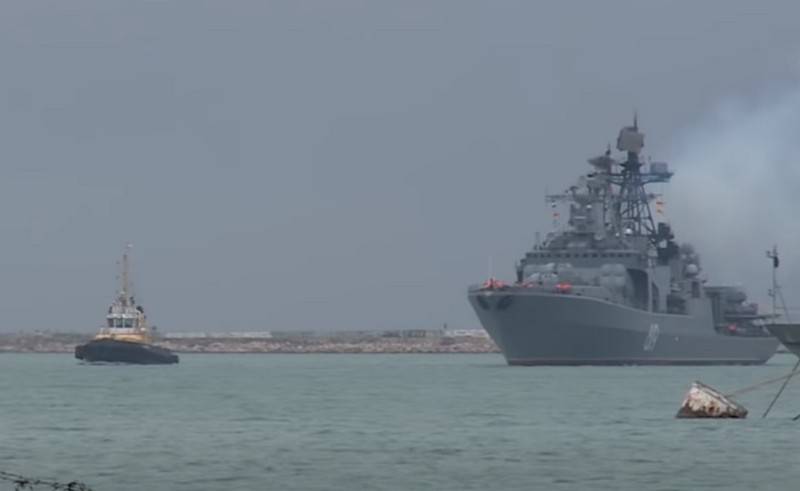 Arctic grouping of ships and vessels of the Northern
fleet
left the raid of the main base of the fleet - Severomorsk, starting the ninth campaign in the Arctic. The group went out to the Barents Sea on the night of Tuesday to Wednesday. This is reported by the press service of the Federation Council.
The group included eight ships and vessels: the large anti-submarine ship Severomorsk, the large landing ships Alexander Otrakovsky and Kondopoga, the Vladimir Gumanenko sea minesweeper, the Pamir rescue tug, the Sergei Osipov large sea tanker, killer vessel KIL-143 and icebreaker "Ilya Muromets". The expedition will take place under the command of Deputy Fleet Commander Vice-Admiral Oleg Golubev.
In total, the hike will last about two and a half months, depending on weather conditions. Hydrographic vessels, border ships and icebreakers will join the group at various stages. The ships will sail along the entire route of the Northern Sea Route and during this time will conduct about 20 joint exercises to defend the Russian borders.
It is noted that units of the Northern Fleet marines with their equipment went on a campaign on board the BDK. During the campaign, they will conduct a series of exercises to land on the unequipped coasts of some Arctic islands. On the Taimyr Peninsula, the marines will work out the defense of an important industrial facility.
The Arctic campaign is dedicated to the 75th anniversary of the Victory of the Soviet people in the Great Patriotic War.