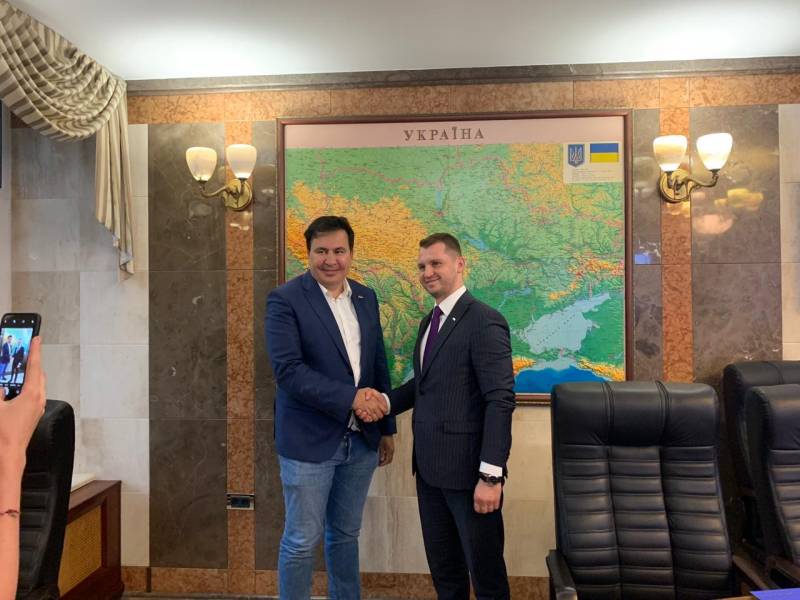 The head of the executive committee of the National Council of Reforms of Ukraine, Mikhail Saakashvili, believes that his persona will not disappear from the radars of European politics, while Georgia may disappear as a state. He believes that his homeland is in great danger.
The ex-president of Georgia said this during an interview with TV Pirveli.
Discussing the upcoming elections in Georgia, Mikhail Saakashvili stated the following:
I can become a candidate for the post of prime minister in the largest country in Europe ... I have a very important role in Ukraine ... Georgia will disappear as a country ... I am very clearly represented on all world radars, and Georgia is no longer there.
The Georgian-Ukrainian politician called the leader of the Georgian Dream party, Bidzina Ivanishvili, a "provincial politician" and urged the people of Georgia to mobilize and not hesitate to end him in the elections to be held in the country this fall.
Some Georgian readers were outraged by the statement of the fugitive Georgian politician. In particular, Malkhaz Metreveli left an angry comment on an article published by the Georgia Online portal:
Georgia was, is and will forever be as long as life exists on the planet Earth! No stupid predictors will interfere with this process!
It should be noted that Mikheil Saakashvili has recently started predicting disappearances from the map of various countries. Earlier, he said that Ukraine may cease to exist due to the actions of the leadership of this country.