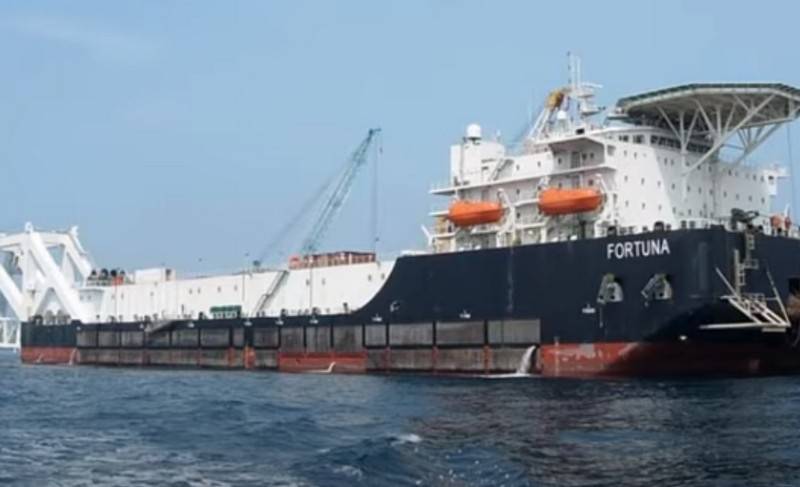 The Fortuna pipe-laying barge, on which they had pinned their hopes for the completion of Nord Stream 2, will not take part in laying the gas pipeline. The barge lessee does not accept and does not intend to take part in works in the Baltic Sea. Reported by RBC.
According to the statement of Fortuna's tenant Mezhregiontruboprovodstroy (MRTS), the company will not provide a barge for completing the gas pipeline. MRTS clarified that they never owned the barge, but rented it "under a bareboat charter agreement for use in other projects"
The company does not intend to provide the Fortuna pipe-laying barge to complete the construction of the Russian export gas pipeline Nord Stream 2, which has become a target of US sanctions. Joint Stock Company Mezhregiontruboprovodstroy does not accept and does not intend to take part in the laying of the Nord Stream 2 gas pipeline in the Baltic Sea using the Fortuna pipe-laying barge or in any other way
- said in a statement to the company.
Thus, Russia has only one vessel left that can complete the construction of Nord Stream-2 - Akademik Chersky, but its use is also questionable due to difficulties with insurance.
Previously, Denmark allowed the operator to use the ship with anchor positioning, accompanied by a vessel with a dynamic positioning system, when completing the construction. The barge "Fortuna" was one of such ships.