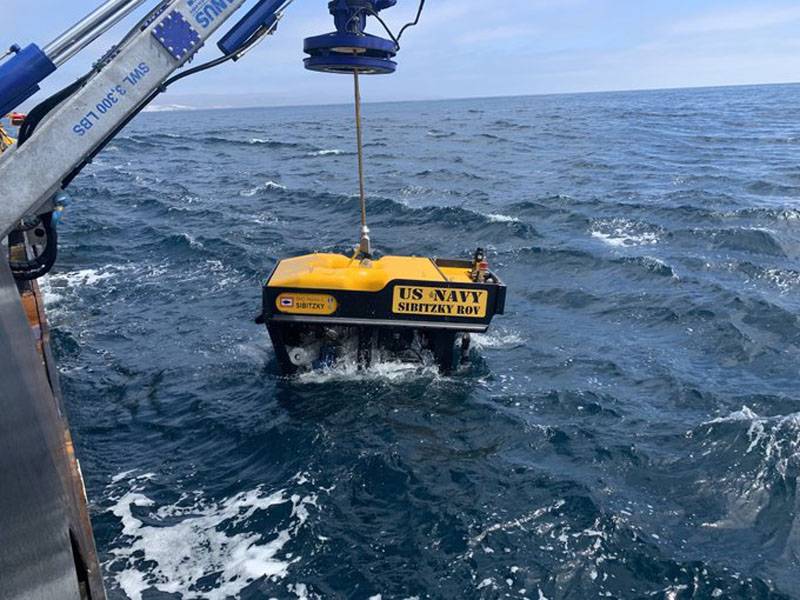 In the United States, after several days of searching, a Marine Corps amphibious combat vehicle (AAV7) sunk during an unsuccessful exercise was discovered. Recall that seven marines and one sailor were reported missing. Their search off the coast of California was carried out using the means
aviation
, ships, boats.
When a combat vehicle was found, servicemen were also found in it. They all died. The information is confirmed by the press service of the First Expeditionary Force of the United States Marine Corps.
The US ILC combat facility was at the bottom of the California coast. At the same time, the depth was almost 120 m. The US Navy underwater vehicle helped to find the combat vehicle and the bodies of the military personnel.
From the press service:
The human remains were recovered using remote-controlled video systems aboard the HOS Dominator underwater search and rescue vehicle. The Navy has accelerated the concentration of funds to recover the remains of the Marine Corps and sailor and raise the AAV.
At the moment, calculations are being made related to how to raise the combat vehicle to the surface and deliver it to the shore. It is stated that this kind of operation will be completed by August 9.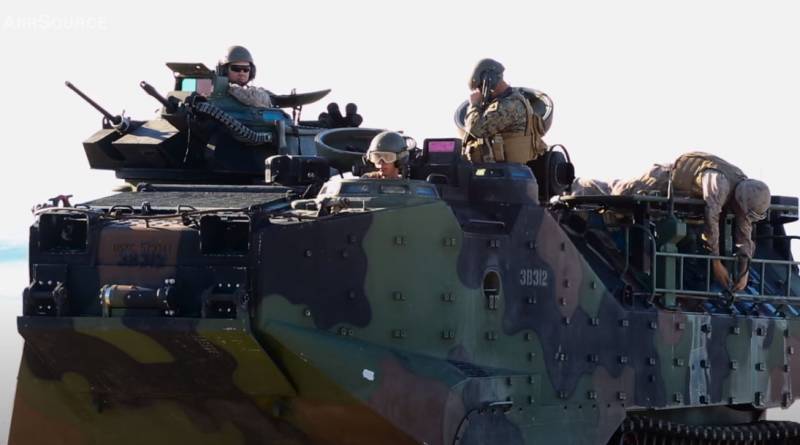 For reference: AAV7 is a USMC tracked amphibious amphibious armored vehicle. It was put into service 48 years ago. Crew - three people, landing - up to 25 people. The combat weight, depending on the modification, ranges from 22,8 to 30 tons.