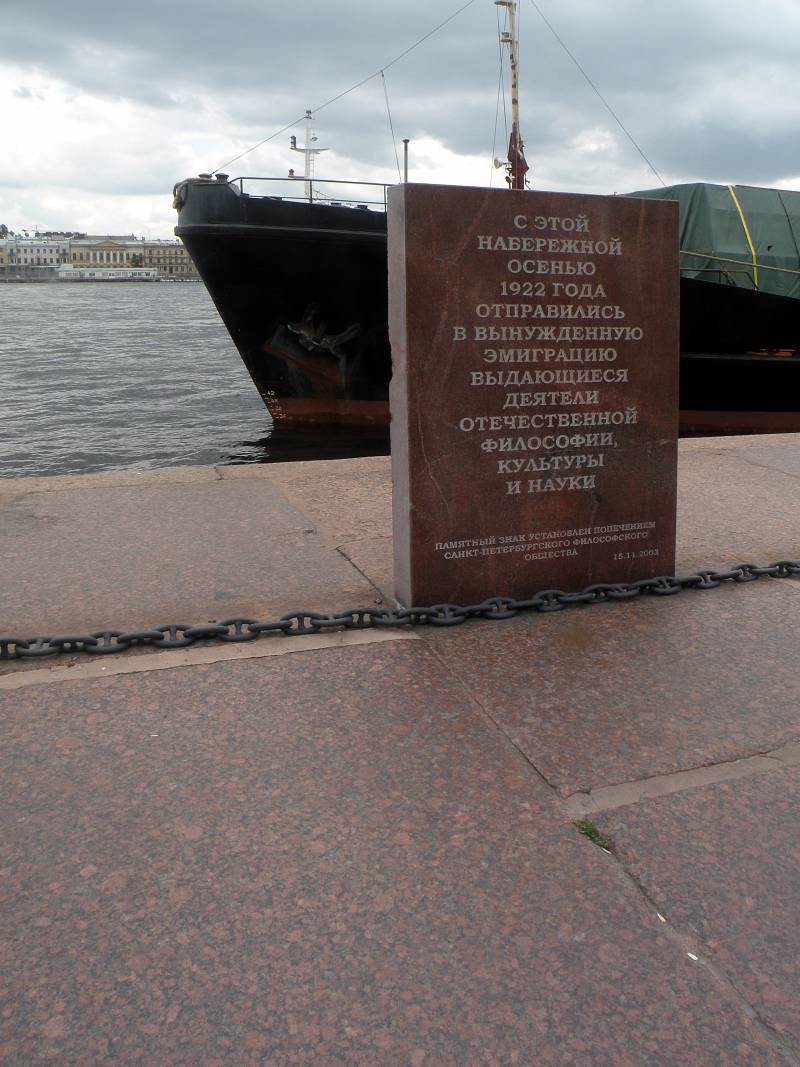 As you know, in the modern world, statistics knows everything. Well, almost everything. At least, questions related to the field of demography have been studied by its specialists, as they say, far and wide. With all this, the topic of the scattering of our compatriots across the planet is more than complex and ambiguous. And there are a number of reasons for this.
Even the exact number of Russian people living outside our state is "conditional". For example, in 2010, the then director of the department for work with compatriots abroad of the Russian Foreign Ministry, Alexander Chepurin, called the exact number - 30 million. Today experts are more cautious and their estimates are rather vague: from 25 to 40 million. And the point here is not so much a lack of awareness among our diplomats, but rather in the assessment criteria themselves, in the difference between the concepts of "ethnic Russian" and "Russian-speaking."
Our long-suffering land has experienced more than one wave of emigration, during which its sons and daughters were scattered all over the world. So today in Paris it is quite possible to meet the descendants of compatriots who "left" there in 1917 with the purest Russian roots, but who do not understand a word "in our way" and in fact are French in God knows what generation. And in many countries of the so-called post-Soviet space there are many people who speak, think and, in fact, live in Russian, in whose passports completely different nationalities are inscribed.
However, let's try to figure out where "ours" are the most, based on any official data. So, outside of Russia, those who should be called Russians most of all, as one would expect, live in the neighborhood. For example, in Ukraine there were about 2014 million such citizens before the dashing 8. After the coup d'état, which was followed by an outburst of pathological Russophobia and the numerous exodus from the country of precisely the Russian people, their number in the "non-zalezhnoy" decreased, according to some estimates, to 6-7 million. All the same, given the real number of the local population (over 30 million), the number is quite considerable.
The second "outpost" of Russian residence in the post-Soviet space is definitely Kazakhstan. Before the collapse of the USSR, there were generally about 40% of the total population of the republic. Nevertheless, even at the present time, the number of those residents of the country who consider themselves to be our compatriots is at least 3 million.
The rest of the former fraternal republics cannot boast even a third of this number. In Belarus and Uzbekistan there are approximately 800 thousand Russians each, in Latvia - more than half a million. In Kyrgyzstan - 350-400 thousand. In Moldova (according to various sources, again) - from 200 to 300 thousand. About the same number - in Estonia.
In other post-Soviet countries, the number of Russian people is much smaller: in Lithuania it does not reach 200 thousand, in Azerbaijan - a little less than 100 thousand. However, what is strange, in seemingly friendly Armenia (co-religionists, moreover), ten times fewer people consider themselves to be Russians - 12 thousand! Even in Poland there are more of our compatriots. As for Georgia, I confess honestly, it was not possible to get any data at all. However, today there, as well as in Ukraine, it is simply dangerous to openly identify oneself as a Russian people.
With the near abroad sorted out, let's move on to the far. As expected, the largest Russian diasporas are officially in the United States and Germany. Both of them number 3-3,5 million people. However, here we have a very significant nuance: in these countries, literally all immigrants from the Soviet Union were always recorded (and even today they are enrolled) in the "Russians". And often, in addition, from some countries of Eastern Europe. So here we should rather talk about Russian-speaking people, who, however, have created very bright and significant communities in the mentioned states, including cultural ones.
On the overseas territory, Canada is the second in terms of the number of Russians living there, where there are from half a million to more than 600 thousand people. According to estimates of the local migration service, over 1,5% of the total population. Our compatriots also feel good in Latin America: in Argentina and Brazil there are approximately 350 thousand Russian people each.
Tellingly, Europe is not so hospitable for us. For the reasons I have already mentioned above, estimates of the number of "Russian French" differ significantly: someone speaks of 200 thousand, and someone of more than 400. More than 120 thousand of our compatriots are found in sunny Italy - in any case, it was thought so before the coronavirus pandemic, which changed a lot. In other countries of the Old World, the number of Russians is more modest. There are no more than 15 thousand Russians living in Britain, while in friendly Serbia there are only a couple of thousand.
Of course, the above numbers are approximate, as they are based mainly on information from official sources. Many experts are deeply convinced that the number of Russian people scattered across the planet is much greater. Alas…