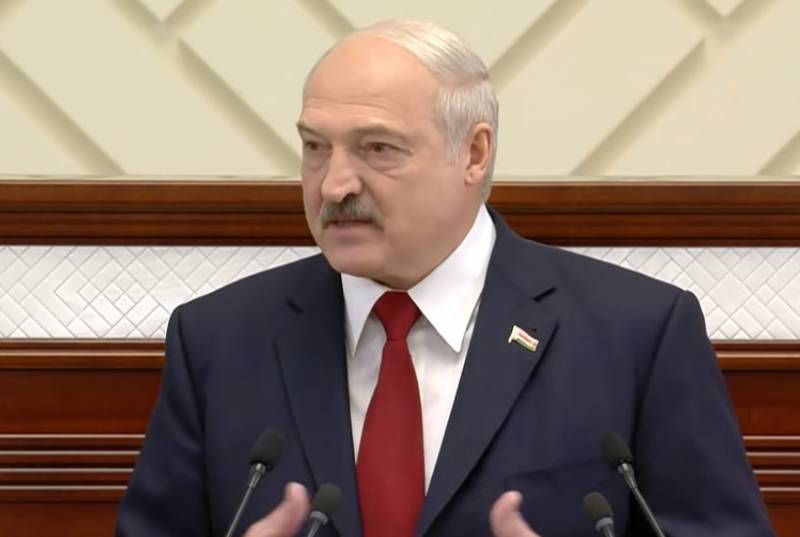 The promises made by the President of Belarus during today's address to the people and earlier can be fulfilled only if friendly and good-neighborly relations with Russia in the political and economic spheres are maintained. Therefore, Alexander Lukashenko's speech sounded "very contradictory", although it contained theses that were attractive to the country's residents.
This idea was expressed by the Deputy Director of the CIS Institute Vladimir Zharikhin to the news agency
RIA News
.
The Russian expert believes that the words of Alexander Lukashenko about the detained Russians kill all the previous positive proposals of the Belarusian president. Broken relations with Russia will nullify all his good intentions:
How will he fulfill his promises without the Russian market, without Russian support, without normal relations within the union state? This message is very controversial. Some sections contradict others and interfere with the promises he made.
Talking about Lukashenka's speech, the Reuters news agency calls relations between Moscow and Minsk "strained". It reminds that at the beginning of the year the partners could not agree on oil supplies to Belarus.
Alexander Udafovich, who published an article in the Belarusian edition of UDF.BY, assesses Lukashenka's appeal as extremely emotional, but incorrect in relation to his opponents. This applies to his statements about young people, the cultural elite, supporters of changes in the country and opposition.
Today, President of Belarus Alexander Lukashenko made an annual address to the people, where he again raised the topic of "Russian PMCs".