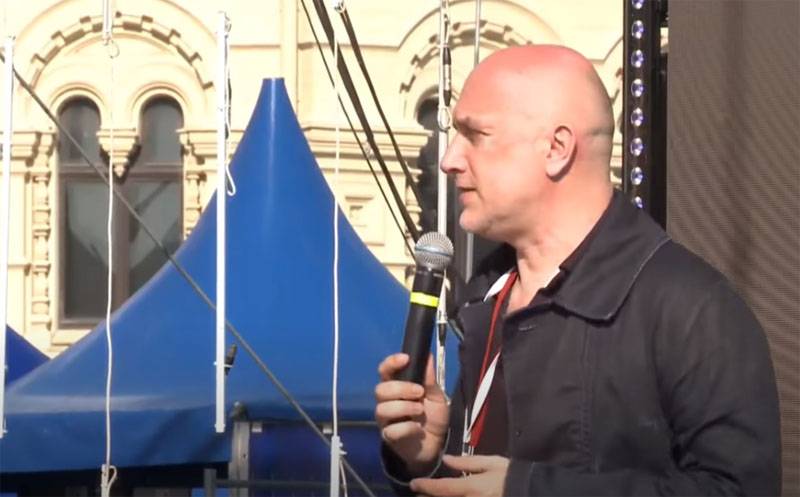 A well-known writer, journalist, and now a politician, Zakhar Prilepin commented on the statements of the Belarusian side that about 170 representatives of the "Russian private military campaign" are either on the territory of the Republic of Belarus, or "on the borders" with the republic.
Recall that a few days earlier Prilepin, who at one time was in the command of one of the battalions of the People's Militia of the DPR, confirmed that several detained in Minsk are former members of that very battalion.
In the interview
RBC
Zakhar Prilepin said that some Russians on the wanted list in Belarus are already outside the republic. At the same time, Prilepin did not specify the exact number of such Russians, but added that "they walked in several groups."
From the statement of the writer and politician:
Now Lukashenka says that all this is not true and their tickets are "fictitious", but these people were traveling in several groups to a third country. And one group had already left, and this was the next or one of the three, and was intercepted. I do not know if there are 170 of them or 35 or 46. The fact is that these people are not PMKashniki, CHOPovtsy, call them whatever you like, I know them.
Prilepin also added that he knows where these people were going. At the same time, he did not disclose the final destination of the route of these groups.
Prilepin again added that the activities of the group members had nothing to do with Belarus, where they were detained.
Some experts expected that Alexander Lukashenko would not exploit the topic of the detained Russians in his today's address, but such experts were mistaken. The President of the Republic of Belarus again used the topic of detention, adding that today "billions of dollars are being directed against Belarus".