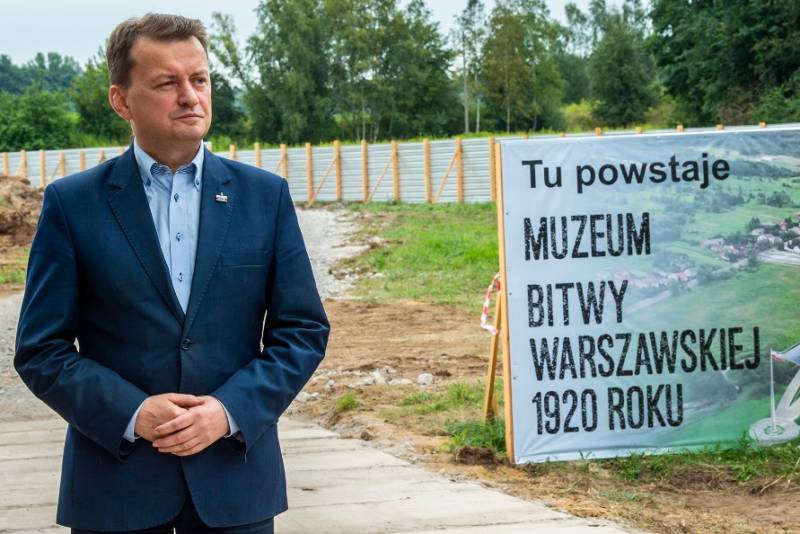 In the outskirts of the Polish capital, in Ossów, the first stage of the construction of the Museum of the Battle of Warsaw began, which took place a hundred years ago, in 1920. Construction should be completed in two years.
A message about this appeared yesterday on the official website of the Polish government.
The opening ceremony of the construction site was attended by the Polish Minister of National Defense, Mariusz Blaszczak.
He announced that the new museum will become a branch of the Museum of the Polish Army.
The work of the institution is designed for the whole year round. Thus, in Poland they will remember the Battle of Warsaw not only on August 15, when they celebrate the victory in the battle and celebrate the Day of the Polish Army. The country believes that on this day a victory over the Bolsheviks took place, since the Soviet-Polish war of 1919-1921. they call it "Polish-Bolshevik".
It is assumed that the new museum will include four floors, which will house exhibitions, training rooms, as well as rooms for film screenings and conferences. There will be collected exhibits, documents,
weapon
and relics of that era. On a huge square in front of the building, there is space for
historical
reconstruction.
The institution will also conduct educational work aimed primarily at the younger generation. It is already clear what direction such work will have ...