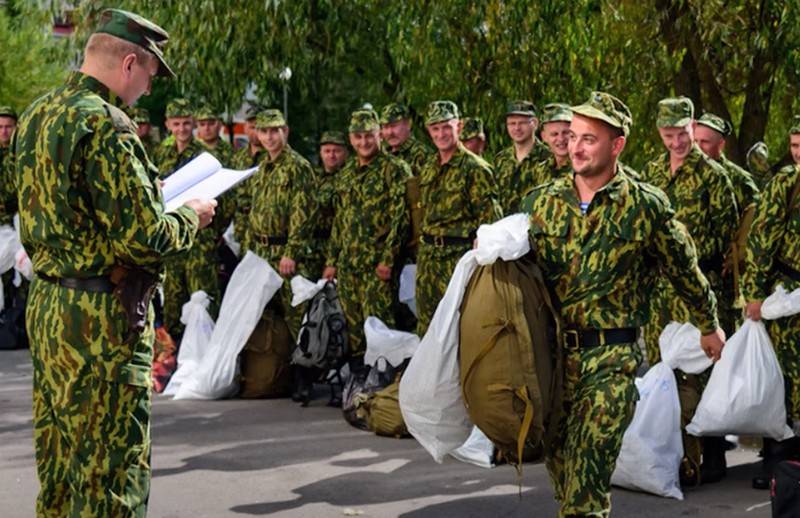 An urgent mobilization of reservists has been announced in Belarus. Men who have previously completed military service are subject to the call for urgent 25-day military training. This was reported by the WarGonzo Telegram channel with reference to sources in the security forces of the republic.
According to the data provided by the channel, the military registration and enlistment offices began sending out summons to men under 35 who had previously served in the ranks of the Belarusian army. The subpoenas have already been received by residents of the Vitebsk region, which borders Russia. At the same time, there is no data on whether the preparation for urgent mobilization is carried out only in the regions bordering with Russia, or affects the entire territory of Belarus.
According to the information, those who received the summons should appear at the assembly points on August 10, immediately after the election day of the president of the republic.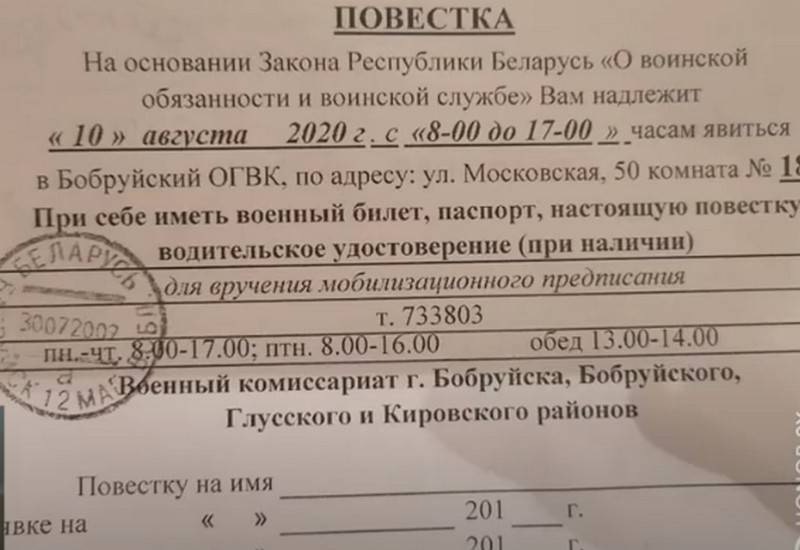 What is the reason for the call for a 25-day training camp in the reserve is not reported. It is possible that this is another "stuffing-in" aimed at creating tension between Russia and Belarus, like the previously announced "pulling together of the Belarusian army to the Russian border." It is possible that with these collections Lukashenka wants to solve some of his problems, including the disagreements that have arisen with Russia over the Russians detained in Minsk. And it is possible that it has nothing to do with anything except the Belarusian army.
Note that on August 3 of this year, Lukashenka signed a decree on the conscription in August-November for military service of citizens who have turned 18 years old.