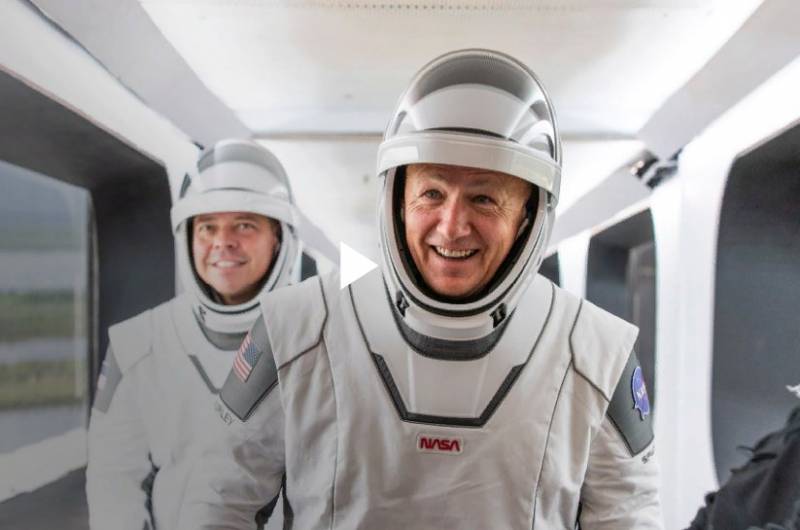 The return of the Crew Dragon spacecraft to Earth heralded the beginning of a new era in world space exploration. NASA's further targets should be the Moon and Mars.
Such ideas were expressed by Elon Musk during the video broadcast, in which he greeted the astronauts who returned from orbit:
We're going to go to the moon, we're going to have a base on the moon, we're going to send humans to Mars and make life multi-planetary, and I think this day heralds a new era in space exploration.
The billionaire added that now, when the world is suffering from the coronavirus pandemic and other crises, he just needs to learn at least something good. He thinks that
news
the successful flight of an American spacecraft will delight people.
US President Donald Trump on his Twitter page congratulated everyone on the successful completion of the space mission.
NASA Administrator Jim Bridenstine greeted astronauts Robert Behnken and Douglas Hurley:
Welcome home Bob and Doug! Congratulations to the NASA and SpaceX teams for an incredible job creating this test flight. We are going further than ever before and taking the next steps in daring missions to the Moon and Mars.
On August 2, SpaceX's Crew Dragon, with two astronauts on board, successfully landed in the waters of the Gulf of Mexico. Astronauts Robert Behnken and Douglas Hurley spent 62 days on the International Space Station, after which they returned to Earth.
This is the first time in world practice when people were delivered into orbit by a private spacecraft.