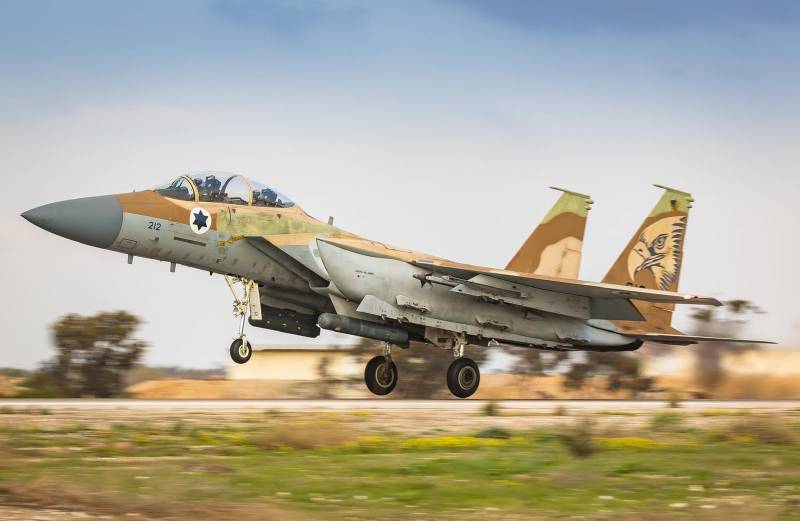 The information that another attack was carried out on objects in the capital region of the Syrian Arab Republic and the southern provinces is confirmed. According to the SANA news service, the provinces of Damascus and Quneitra were subjected to air strikes.
This is one of the rare occasions that the Israeli Air Force has claimed responsibility for airstrikes. Usually, the Israeli military command leaves its attacks on Syrian territory without any comment.
The press service of the Israeli military department reports that helicopters and fighters of the IDF Air Force were involved in the launching of missile strikes on Syrian territory. The targets of the attacks, as stated, were the objects of the military intelligence of Syria, the command posts of the Syrian army, as well as anti-aircraft missile systems and other anti-aircraft installations.
The press service of the Israel Defense Forces states that the decision to launch missile strikes on Syria was made "in response to the sabotage that was committed the day before on the Syrian-Israeli border."
An interesting fact is noteworthy: on the night of August 3, Israeli soldiers eliminated the militants who, intending to stage a provocation, set explosive devices near the Israeli border. Militants installed, and bombed
aviation
Israeli facilities of the Syrian government army. According to the logic of the Israeli authorities, Damascus, the government of Bashar al-Assad, bears responsibility in any case. By the same logic, if an Arab terrorist attacks the police in one of the Israeli cities, then it is necessary to "bomb Jerusalem immediately", because it is the Israeli authorities who bear full responsibility for what is happening in the country? ..
The Syrian military command reports that it will cause serious damage to infrastructure after the bombing. It is added that there were no casualties.