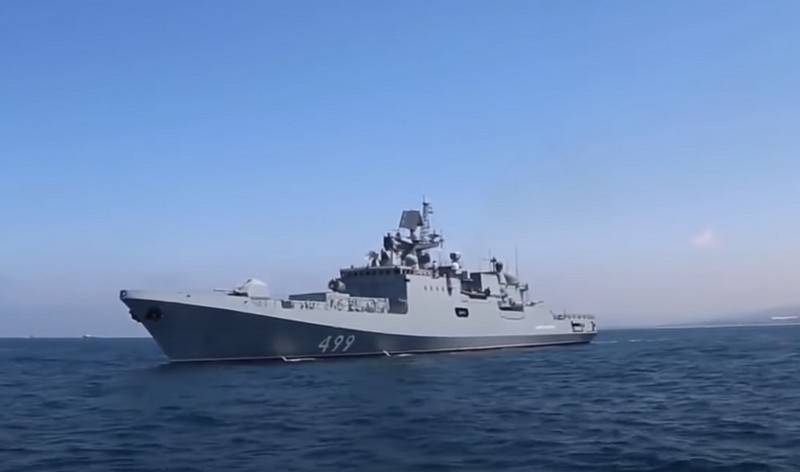 July 27 as part of the celebration of the naval
fleet
A series of maritime parades took place in Russia. One of them took place in the water area of ​​the Syrian port of Tartus. It, together with the adjacent territory, was leased to the Russian Federation and is the only Russian naval base in the Mediterranean.
This facility is an important component of the permanent operational presence of the Russian Navy in the Mediterranean, providing the grouping of ships with the necessary infrastructure. Located in the "underbelly" of Europe, Tartus attracts increased attention from the Western press.
Analisi Difesa drew attention to the combat power presented by the Russian fleet in connection with the celebration of the next anniversary of its formation. As the Italian newspaper notes, nine combat pennants, boats and support ships marched in parade in the Syrian harbor. Among them were the Novorossiysk submarine and the Admiral Makarov frigate with the Caliber cruise missiles.
According to him, Ka-27PS, Mi-8AMTSh and Mi-35 helicopters, Su-24 bombers, fourth-generation Su-34 fighter-bombers, an improved fourth-generation Su-35 fighter, and A-50 radar detection aircraft were patrolling in the air.
The Russian fleet is showing its muscles in a particularly delicate region of the Mediterranean, where naval tensions are present: the Cyprus-Greece-Egypt axis, with the support of France, counteracts the forceful "assault" of Turkey
- writes Analisi Difesa.