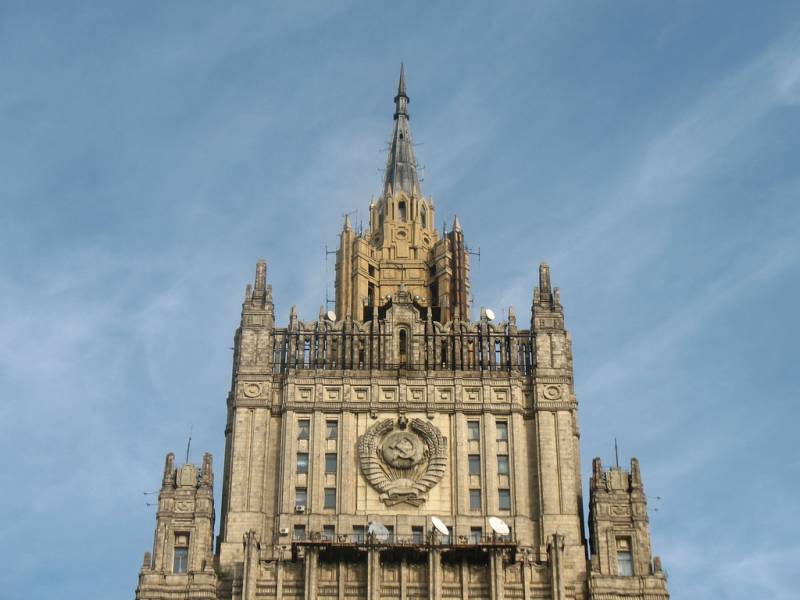 The Belarusian ambassador to Russia was summoned to the Russian Foreign Ministry today. The reason for the summons is known - the detention in the Republic of Belarus of 33 Russians, who in Minsk are called "PMC militants who prepared riots in the country during the election campaign".
Uladzimir Semashko was told that the actions of the Belarusian side in relation to the Russian citizens detained by the security forces, and their subsequent placement under arrest, does not correspond to the spirit of fraternal, allied relations between Russia and Belarus.
The Russian Foreign Ministry asked Vladimir Semashko to bring an important detail to his leadership. It consists in the fact that Russia has never interfered and is not going to interfere in internal Belarusian processes.
The Russian Foreign Ministry recalled that the Republic of Belarus was and remains a close friend and ally of the Russian Federation.
Also, in a conversation with the Belarusian ambassador, it was indicated that Moscow expects a completely objective and transparent investigation into the arrested Russian citizens who are accused of almost terrorist activities.
Earlier, the Russian embassy in Belarus noted that attempts to link the arrival of Russians to the Minsk region with the activities of the Belarusian opposition look more than strange. The fact is that none of the arrested citizens of Russia even knows the names of the Belarusian oppositionists who want to oust the incumbent president in the upcoming elections. In this case, what kind of "provocations" at rallies in favor of the opposition can be said?
It is important to note that the Russians were arrested just a few days after the announcement of the reopening of the American embassy in Minsk and after the appearance on the screens of the US Charge d'Affaires in the Republic of Belarus.