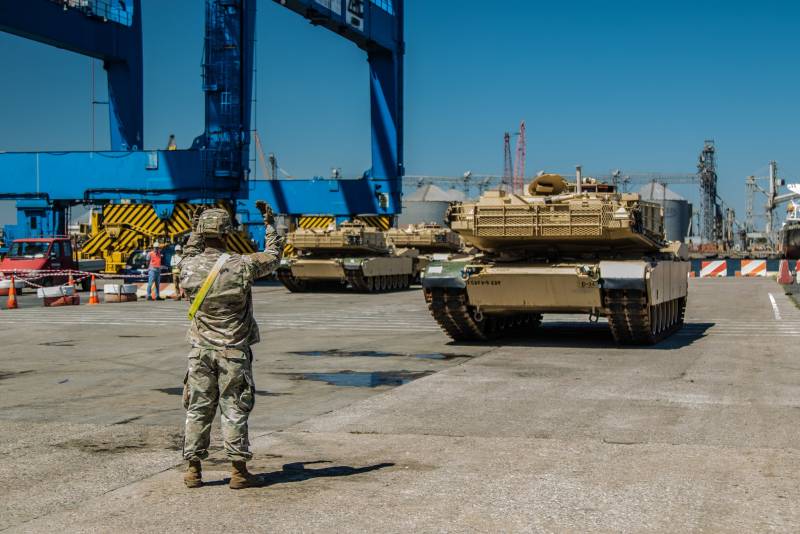 The Polish media reported that the American servicemen deployed in Poland during the withdrawal from Germany will be in the country "outside the framework of Polish law." The Onet edition came out with material stating that Polish jurisdiction will not be valid for all American military personnel in Poland. In other words, the US military is free to do whatever they want, as long as it somehow complies with US law.
This publication caused a reaction in the Polish Ministry of Defense. Minister Mariusz Blaszczak said that the reporters "distorted the real facts."
Blashchak:
Information about the principles of the deployment of American troops in Poland does not correspond to reality.
At the same time, the minister did not provide any documents that would unequivocally regulate the jurisdiction of the US Army personnel on Polish territory.
Against this background, the statement of the American ambassador to Poland is being discussed, which (statement) reads as follows:
Good
news
! The United States and Poland have completed negotiations on a Joint Declaration on Defense Cooperation (EDCA), which will embody the common vision of our presidents on the foundations of a US military presence in Poland.
Good for whom? For Poland or for the USA?
In Poland itself, this document has not yet been published.
To understand the essence of the "jurisdiction" of American troops in Poland, it is enough to look at examples from the Baltic countries. There, the soldiers of the US Army clearly allow themselves more than is allowed by local laws, up to the beating of local residents during drunken clashes. But at the same time, representatives of the American military contingent do not bear any serious punishments.