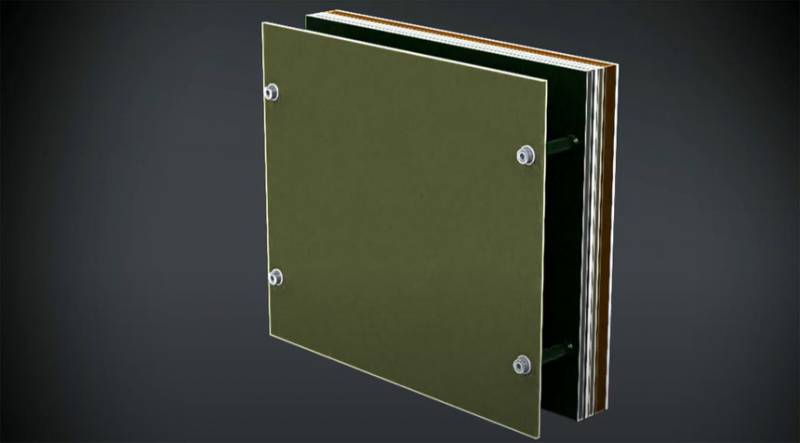 The Ukrainian authorities say that one of the areas where sustainable economic growth could be achieved is related to the export of "modern Ukrainian products." In particular, questions are being raised about the need to expand sales markets for Ukrainian arms and military equipment. The possible expansion of cooperation on complexes for the protection of armored vehicles is indicated as specific examples. We are talking about the "Acoustic" protection complex.
Consider why Ukraine proposes to expand the export part of the military-industrial complex.
In fact, we are talking about an additional booking complex.
This complex allows you to increase the level of protection of lightly armored vehicles from armor-piercing ammunition and fragments of relatively low kinetic energy. An important component, which the Ukrainian manufacturer declares, trying to attract the attention of potential foreign buyers, is associated with a decrease in the negative effect of a sound (acoustic) wave, which occurs, for example, during an explosion. Such a wave can shock the crew members of an armored vehicle or airborne soldiers that it is transporting.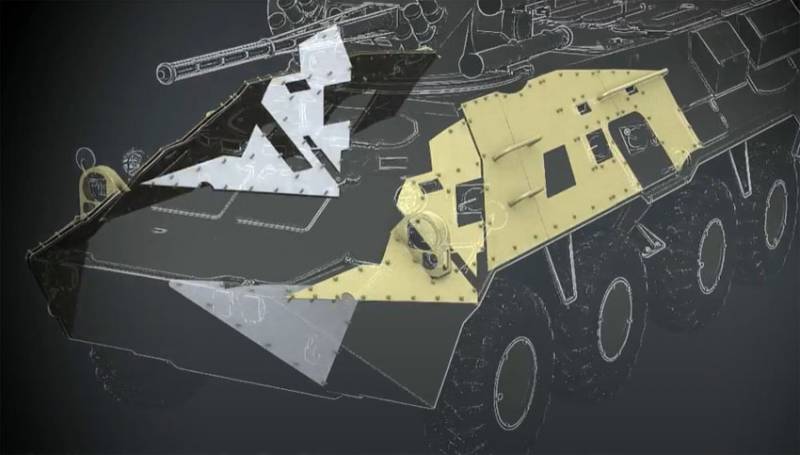 The multi-layer "Acoustics" provides this kind of protection. According to data from open sources, the complex of acoustic ballistic protection (KABZ) is capable of withstanding armor-piercing bullets with a shell of steel or similor (brass in a combination of copper from 88 to 97 percent and zinc to 10 percent). Usually we are talking about maximum protection against bullets of the B-32 type - a caliber of 12,7x108 mm and an initial speed of about 840 m / s at a distance of 300-350 m. Closer - the protection in question no longer helps.
The composition of the "Acoustic" protection system: screen, air gap, main body armor, Kevlar plate, aluminum inserts, foam insert.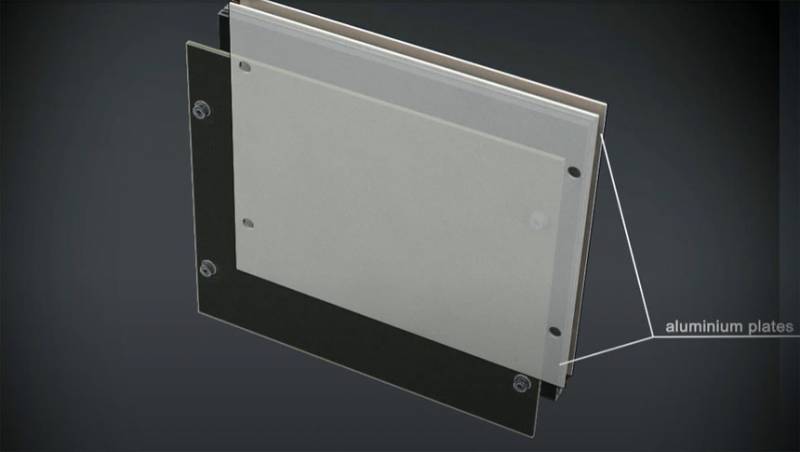 Several shots with the results of the Acoustics tests (shooting from a distance of 150 m with a 7,62 mm caliber):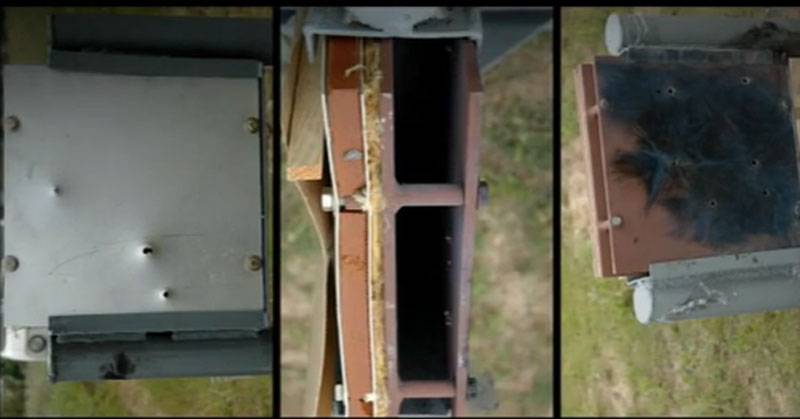 When a bullet (fragment) passes through the main screen, the initial destruction of the striking element begins. In this case, the acoustic wave begins to be absorbed with the further movement of the bullet (fragment), then the main armor plate finally delays the striking element, and the acoustic effect from its impact on the body of the armored vehicle is minimized by the above-mentioned additional layers.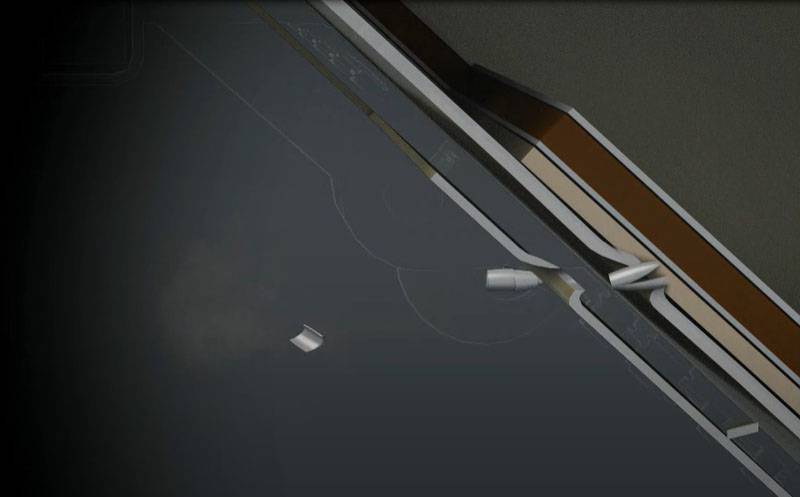 Installed on BTR-3E, BTR-70 and BTR-80 APU. Earlier it was reported about plans to equip Polish armored personnel carriers Rosomak with "Acoustic".
According to experts, the Ukrainian "Acoustics" has no high chances for wide export, as its characteristics are very modest. If the armored complex is not able to effectively protect against the same DShK from a distance of less than 300 m, then it is really very arrogant to rely on such protection, especially with an eye to international markets.