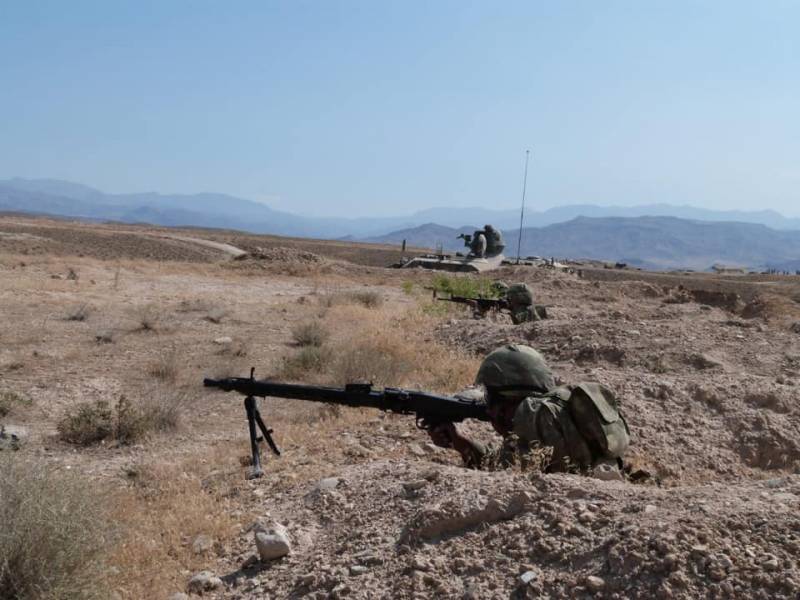 Representatives of the German party "Left" sent a request to the Ministry of Economics of the Federal Republic of Germany for an explanation of the situation in which trade continues
weapons
with Turkey. The request was sent after information appeared that, despite the current embargo after Turkey entered its troops in Syria, arms sales to Ankara continued.
The German Ministry of Economy, in response to a request from the Die Linke party, acknowledged that the federal government from October 9, 2019 to July 22, 2020, approved military-technical deals with Turkey for a total of almost 26 million euros. This is less than usual for trade between Germany and Turkey in the military-industrial complex, but the whole point is that we can talk about an actual violation of the embargo regime.
German parliamentarians from the above-mentioned faction note that the cabinet of ministers of Angela Merkel called the entry of Turkish troops into the SAR an invasion violating international norms, advocated limiting contacts with Ankara in the military-technical sphere, but, as it turns out, at the same time approved the supply of weapons to the Turkish army ... What specific weapons are in question has not yet been reported.
From the "Left" party:
We demand a complete halt to the export of weapons to Turkey, since the weapons acquired since October last year could have been used by the Turkish army after the invasion of Syria. We also call to account the German federal government, which is deceiving the German people, stating that it does not approve of the supply of weapons to the Turkish side, as they can use these weapons during the Syrian conflict.