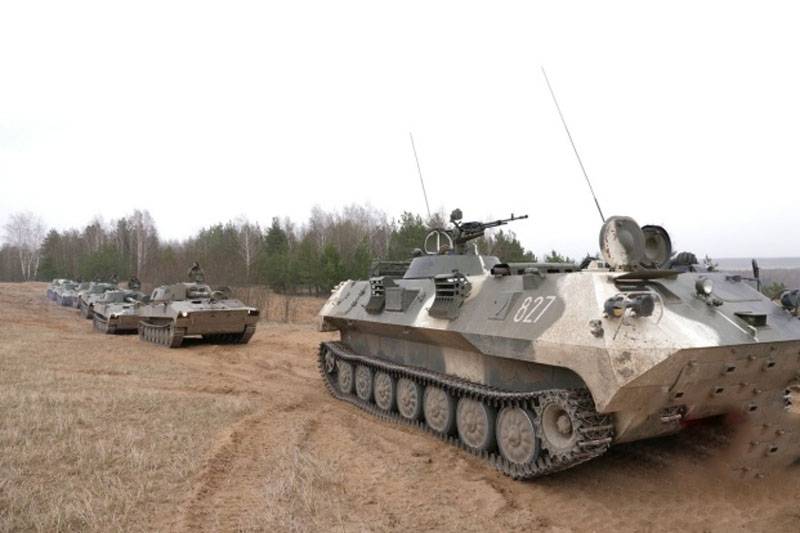 Photo of the Ministry of Defense of the Republic of Belarus from the exercise
The armed forces of Belarus have begun deploying additional forces on the border with Russia. The reason for this is the fear of an invasion by Russian troops. This conclusion was reached by the Internet edition of Defense Blog, after watching a short video posted by Novaya Gazeta.
Novaya Gazeta published a video in which, it is alleged, a convoy of military trucks and armored vehicles of the Belarusian army is allegedly moving towards the Russian border. The filming was carried out from a car that drove past a convoy of military equipment standing on the side of the highway. There are no explanations for the video, except for the statement that this convoy is moving towards the Russian border. However, foreign media have already noticed the video.
According to the Defense Blog, Minsk fears that Moscow wants to take advantage of the instability in the country on the eve of the presidential elections and carry out the occupation of part of the Belarusian territory according to the "Ukrainian scenario".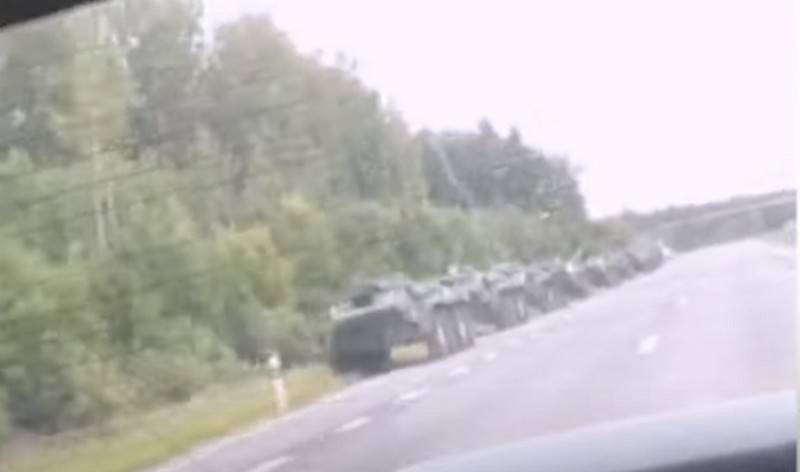 The competent Belarusian authorities have already arrested "dozens of Russian mercenaries" after receiving information about the penetration of 200 Russian militants into the country in order to destabilize the situation.
The mercenaries worked for Wagner, Russia's most famous private military contractor. The guests drew attention to themselves by the fact that they did not behave the way Russian tourists usually behave, and wore military-style clothes
- the Defense Blog quotes the message of the Belarusian edition of BelTA.
Belarusian leader Alexander Lukashenko accused Russia of "dirty intentions" and instructed the KGB of the republic to carry out an investigation into this fact, having received explanations from Moscow. At the same time, he said that at present some people are developing plans to foment a revolution similar to the Ukrainian Maidan in 2014, but did not name a specific country.
Political forces "from both the West and the East" focused their efforts on inciting unrest in Belarus. The masks were torn off not only from some of the puppets that we had here, but also from the puppeteers who are sitting outside Belarus
- he said.
Recall that on July 30, the border guards of Belarus increased operational border protection and border regime in connection with the detention of 33 Russian citizens. It was argued that they were supposed to destabilize the situation in the country along with two more groups, totaling up to 200 people. On July 31, 2020, all detained Russians were arrested.