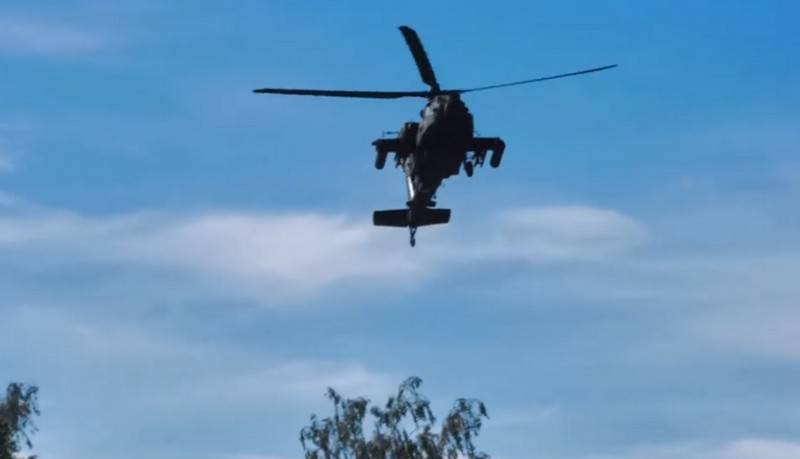 The United States transferred nine combat helicopters from the Air Force to Lithuanian territory. This was reported by the national radio LRT, citing a source in the Lithuanian army.
The republic's Ministry of Defense has not yet received an official message about the arrival of American helicopters in Lithuania. At the moment, the flight of seven Apache attack helicopters and two transport-combat Black Hawks over Vilnius was recorded by random passers-by. At the same time, a source in the Lithuanian army said that the helicopters arrived to take part in the exercises of the Samogitia brigade - Grifono kirtis / Medžiotojas 2020. He refused to give details, and there is also no information from where the equipment was transferred.
Representatives of the Lithuanian army, who were contacted by the editorial staff, explained that seven American Apache helicopters and two Black Hawk helicopters proceeded to the training ground in Pabradė to participate in the exercises.
- the radio station said.
Note that the central military training ground of the Lithuanian army in the city of Pabrade, Shvenchensky district is located not far from the eastern border of Lithuania with Belarus.