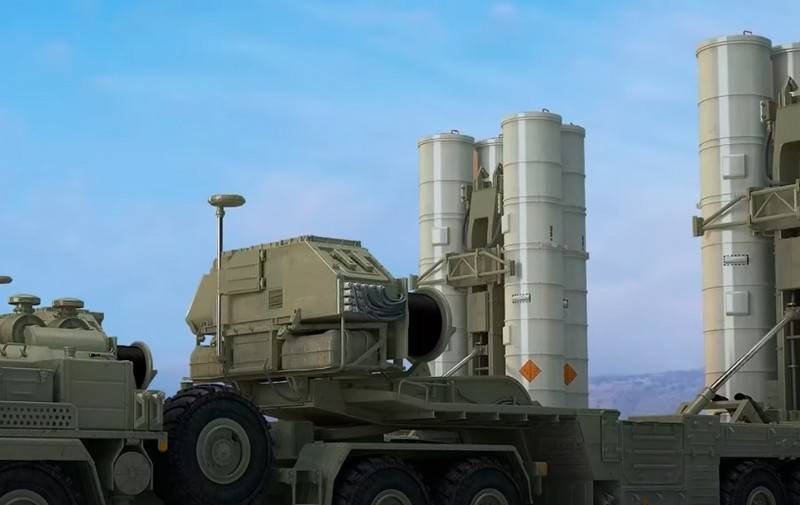 The introduction of the latest S-500 "Prometheus" anti-aircraft missile system into service with the Russian army, together with those already put into service, will allow Russia to create a perfect air defense-missile defense system capable of controlling the entire airspace over the country, including near space. Writes about this Chinese edition "People's Daily".
According to the authors of the article, tests of the latest Russian anti-aircraft missile system S-500 have been successfully completed in Syria. The test results confirmed that the new air defense system is capable of simultaneously shooting down 10 long-range missiles flying at a speed of 18 to 25 thousand kilometers per hour and missiles and aircraft flying at an altitude of 200 kilometers.
Russia will soon receive a fully formed multisystem S-500 complex, consisting of control equipment, anti-aircraft and anti-missile units, the article says. This multisystem system allowed the S-500 air defense system to simultaneously intercept several targets, increase the radar detection range and resistance to electromagnetic interference.
Compared to the S-400 air defense system, the S-500 has 50% improved performance, i.e. range and ability to detect objects with stealth characteristics. The Russian complex allows one to gain an advantage over the American fifth generation fighters. The S-500 complex has doubled the speed and height of intercepted targets, which in the future will make it possible to make the complex a single one for the Russian air defense and missile defense system.
The S-500 complex (...) is capable of intercepting almost all air attack weapons in service with the United States. Thanks to the serial production of unified, modular and standardized equipment parts, the S-500 can become a powerful independent system, as well as quickly turn into a special or combined complex, adapting to the combat missions of anti-aircraft, anti-missile, anti-space and anti-satellite defense
- writes the edition.
The air defense missile systems in service with the Russian army are fully equipped, the authors of the material claim. All S- type air defense systems in service with the Russian army are equally good at dealing with enemy targets located at medium and close range. Russia currently possesses several complexes: S-300, S-350 and S-400. With the addition of the S-500 Prometheus, the Russian air defense will be able to hit hypersonic targets in nearby space, which will expand the boundaries and include outer space.
By combining the level of this air defense system with other existing missile defense systems, Russia will receive a more advanced defense system, which will have a positive effect on Russia's aerospace defense, the authors of the article summarize.