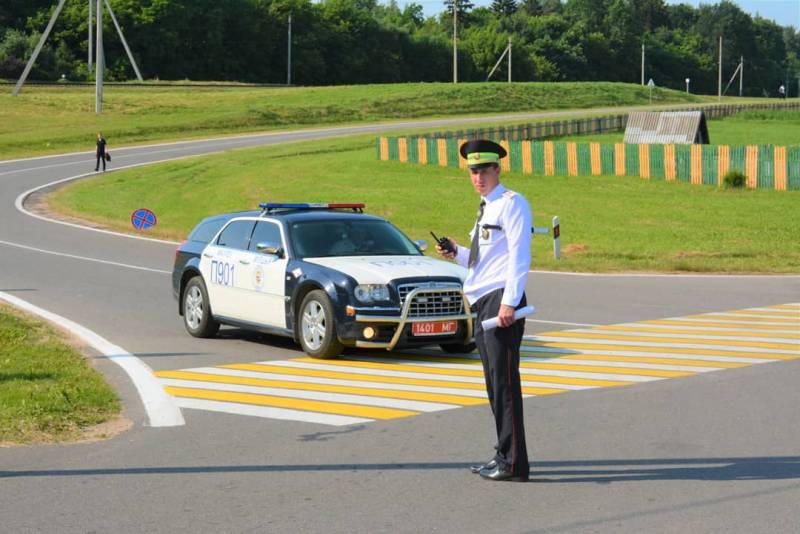 In Belarus, statements by the head of the law enforcement department of the relevant department of the republican Ministry of Internal Affairs Dmitry Kuryan have been published regarding the detained Russians. Let us remind you that 33 Russian citizens were taken into custody. They are called "militants of the Wagner PMC" and are suspected of allegedly preparing riots and other provocations during the pre-election period (presidential elections in Belarus are scheduled for August 9).
According to Kuryan, Belarusians vividly responded to the call of the Ministry of Internal Affairs "to inform the department about the appearance of suspicious persons." Kurian thanked the "caring Belarusians" who promptly informed the security agencies about the appearance of "suspicious people".
Earlier in the Belarusian media it was indicated that the Russians in the Belorusochka sanatorium near Minsk "seemed suspicious, since they did not drink alcohol and went everywhere together".
Meanwhile, the chairman of the Belarusian Investigative Committee, Ivan Noskevich, said that a group of Russians entered the Republic of Belarus on July 24 (apparently, the PMC had no ways to enter alone ...) and "did not fly to Istanbul on July 25, 26 or 27, although they had the opportunity to fly on the 26th and 27th ".
Noskevich:
Our officers examined the correspondence on the mobile phones of the detainees and found out that the head of the group gave the order to destroy the printed electronic tickets for the Minsk-Istanbul flight dated 25 July.
A strange statement. And what, according to Mr. Noskevich, can still be done with the printed tickets for the plane to which these people were late? Save for a long memory? ..
At the same time, judging by the publication of screenshots of the screens of the detainees' smartphones, there was no command from the senior group, but there was a message that it would be necessary to print tickets for another flight, which they were going to use to fly to Turkey.