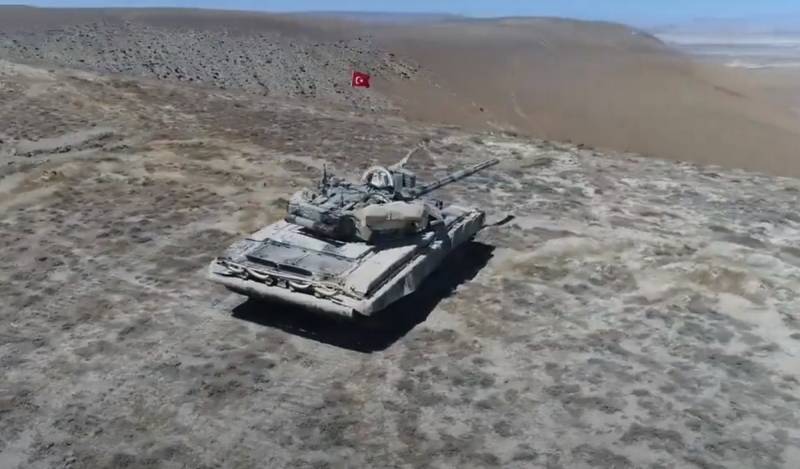 Large-scale tactical exercises with the participation of a large contingent of the Turkish armed forces are being held in Azerbaijan.
Before the start of the maneuvers in front of the general formation of the military of the two related countries, in accordance with the Turkic traditions, a sacrifice was made in the form of lambs, with which the throats were cut. After that, the actual combat part of the joint event unfolded.
As it becomes clear from the video materials, in the ground units involved in the maneuvers, mainly Russian military equipment purchased by Baku is involved. This is mainly
Tanks
T-90S and armored personnel carriers BTR-82. At one time, Azerbaijan paid for the delivery of a couple of hundred of these products. It is noteworthy that the armored vehicles are decorated with Turkish flags placed both on the antennas and on the hulls of the equipment.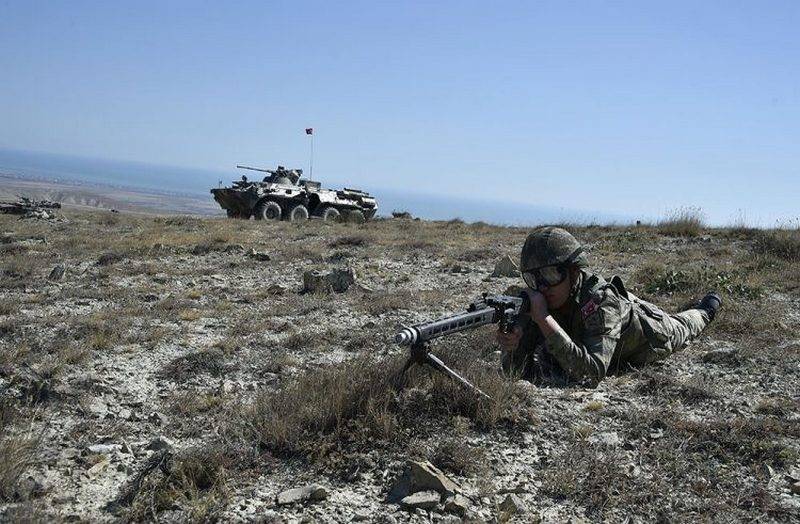 Possibly MG3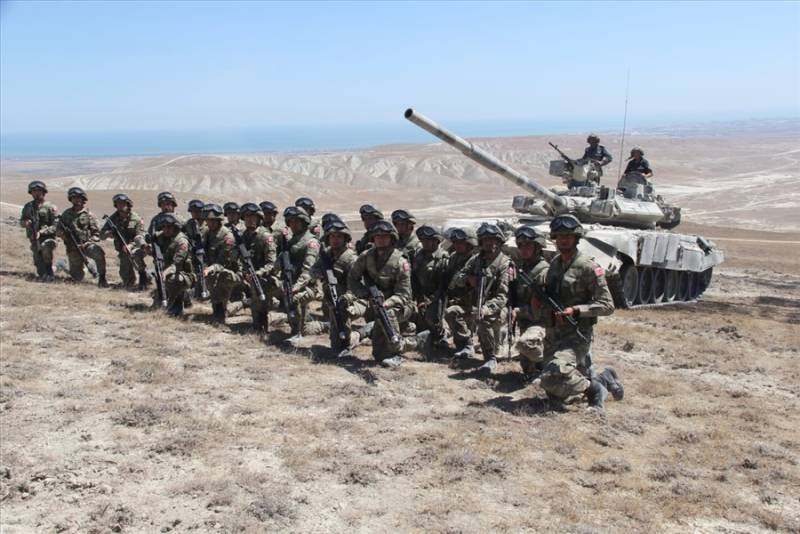 Turkish servicemen posing against the background of the T-90S
Azerbaijani Mi-8 / 17s were spotted in the air. Along with them, the T129 attack helicopters and the multipurpose S-70 Black Hawk deployed from Turkey are patrolling. A peculiar signal for the Armenian Air Force, which recently acquired Russian Su-30SM fighters, was the appearance in the skies of Azerbaijan of F-16s directed by Ankara.