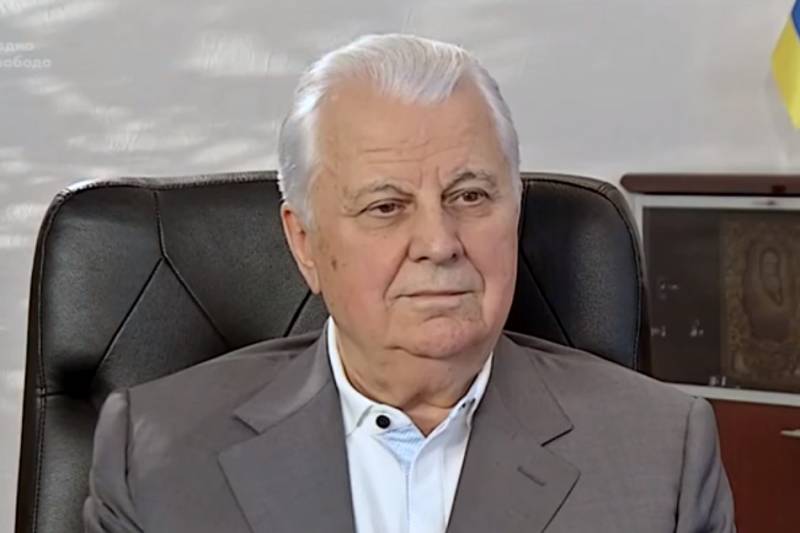 The head of the Ukrainian delegation to the Minsk Contact Group, Leonid Kravchuk, believes that with the participation of the United States, the settlement of the conflict in Donbas would become more effective. It is almost impossible to resolve this issue without the Americans.
This idea was expressed by the first Ukrainian president yesterday on the air of the Ukraine 24 TV channel.
Kravchuk notes that the negotiations of the Trilateral Contact Group in the existing format are at an impasse. And to get out of it, in the opinion of the Ukrainian politician, can only be connected to the process of Washington.
Of course, now the Americans have no time for Ukraine, they have enough other problems. This is the coronavirus pandemic, a wave of protests and unrest in the country, and the upcoming presidential elections. But in the future, Kravchuk is considering involving the United States in the negotiation process. He believes that the involvement of the most powerful and influential country in the world in the negotiations should certainly accelerate the onset of peace in Donbas.
True, practice shows that the involvement of the United States in various conflicts around the globe most often worsened the situation, and did not solve the problem.
Earlier, the idea of ​​expanding the format of the Trilateral Contact Group was also expressed by the Deputy Prime Minister of Ukraine for the reintegration of the temporarily occupied territories Aleksey Reznikov. He proposed to include the USA and Great Britain in its structure.