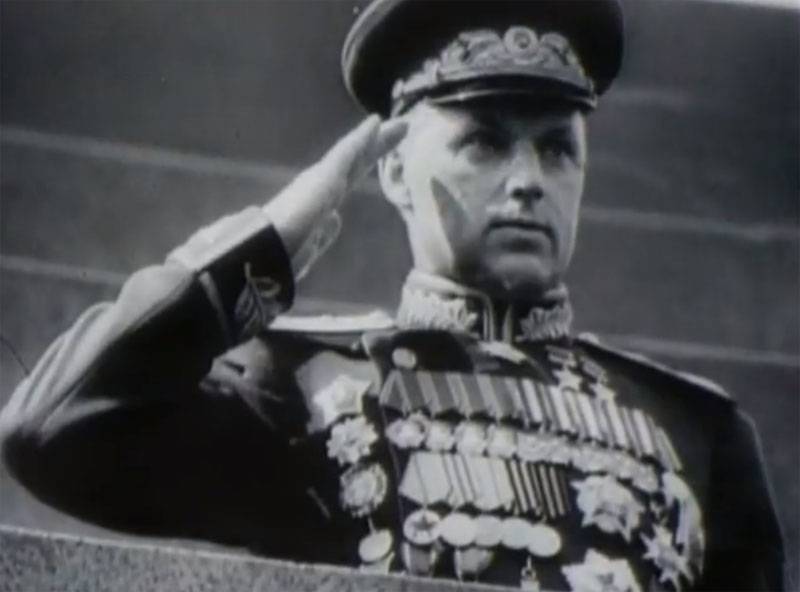 Local authorities in the Polish city of Legnica confirmed that unknown persons had committed an act of vandalism against the monument to Soviet Marshal Konstantin Rokossovsky. Let us remind you that a few days ago
news
in the Polish media that the statue was stolen from the pedestal, and then they said that it was "the work of metal hunters." However, after a few hours it was reported that the abandoned statue was found nearby - without a head.
The Legnica Police Department says that "an investigation has been started", "unknown persons are being searched". For the Polish authorities, such statements have become commonplace, but in recent years none of the vandals have been found and punished. It can be assumed that this is happening due to the fact that the current Polish leadership itself often makes decisions about the dismantling of monuments to Soviet soldiers-liberators.
Polish readers reacted differently to the vandalism. Let's present a few comments published in the Polish edition of Wirtualna Polska.
Danny:
Rokossovsky was who he was, without discussion, but the theft and destruction of this monument is a shame. Imagine what we will have if the monument in Katyn is demolished. And of course, unknown criminals will do it. Shame! There was a time for the destruction of monuments 30 years ago, but not now.
Sztyk:
And I am dreading when the "unknown criminals" will remove the memorial plaques at the Katyn cemetery near the wall, and the local police will add the search for vandals to the list of tasks for the next five years ...
Zyleta:
Rokossovsky was one of the symbols of ideology imposed on us by force - we know what kind ... In connection with the above, his monument should not "decorate" any of the streets in the cities of an independent state !!! The monument itself should have been moved a long time ago to some kind of open-air museum of the Polish People's Republic, which will remind us of what happens when the country loses its independence. And in general, it is surprising how many supporters of the communists we have, even from the comments.
ZMIECIO:
That is why many people see Poland today as a wild country, like the people who live here. The blame for this state of affairs lies with the current government, with a vengeful leader who hates the truth.
Hipcio:
How the world will respect everything Polish if we ourselves do not respect it. If today we believe that only the Polish interpretation is true
stories
then this is a sad motto for modern Poland.
The material about vandalism against the monument to Marshal Rokossovsky in the Polish press caused a wide public response. It should be noted that over 300 comments were left for the material in Wirtualna Polska alone. At the same time, the readers' assessment of the event by the act of vandalism is as follows: 159 marks with approval, 348 - with disapproval.