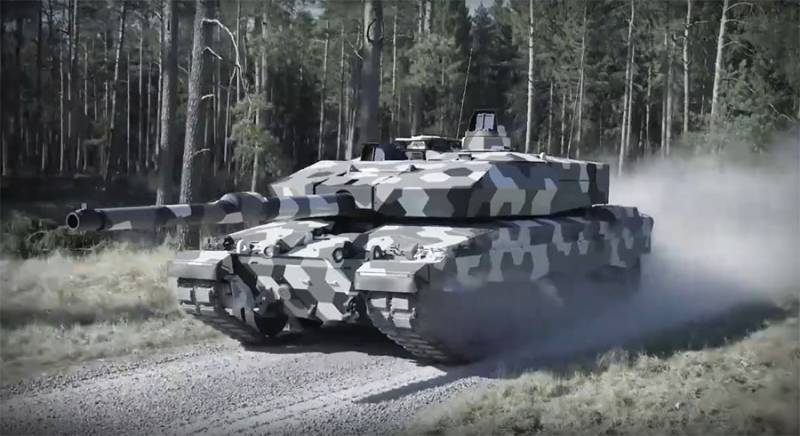 Western manufacturers of armored vehicles as one of the areas of work to create
tank
new generation designate the direction associated with a significant increase in the wear resistance of the barrel of a tank gun. In particular, an example is the development of 130-mm tank guns 51 caliber long from the German Rheinmetall. Recently the modernized Challenger 2 was presented with just such a gun from the German concern.
For the tank gun (NG-130), in particular, a new sub-caliber armor-piercing ammunition with a detachable pallet is used. We are talking about the APFSDS-T projectile with the so-called semi-combustible sleeve. The projectile has an improved longer tungsten core.
Manufacturers note that the new, high-energy, ammunition will affect the life of the barrel of a tank gun. So that the service life of the tank gun is not too short, a special grade of steel is used with a change in the proportion of filler and alloying materials. It is noted that when creating steel, it was possible to reduce the content of sulfur and phosphorus to almost zero, which lead to an increase in fragility. It is believed that for gun steel, the total phosphorus and sulfur content should not exceed 0,05%.
According to some reports, a variant of gun chromium-nickel-molybdenum steel (OHNM) is used, the ratio of the components of which the Western manufacturer, for obvious reasons, does not disclose, nor does it disclose the alloying technology used. It is noted that the steel used is resistant to local overheating up to 2000 degrees Celsius. However, different German sources give different figures with a "plus or minus" spread of 200 degrees.
The steel used in the manufacture of the barrel of a tank gun allows to achieve a significant reduction in the influence of the environment when firing a shot. We are talking, for example, about a shot in snowy weather, when uneven cooling of the barrel may occur.
The average resource of such a barrel of the NG-130 cannon is estimated at 1,4 thousand shots. It is noted that the metallurgical industry, working in the interests of the military industry, continues to develop technologies related to the creation of materials suitable for the barrels of promising tank guns.