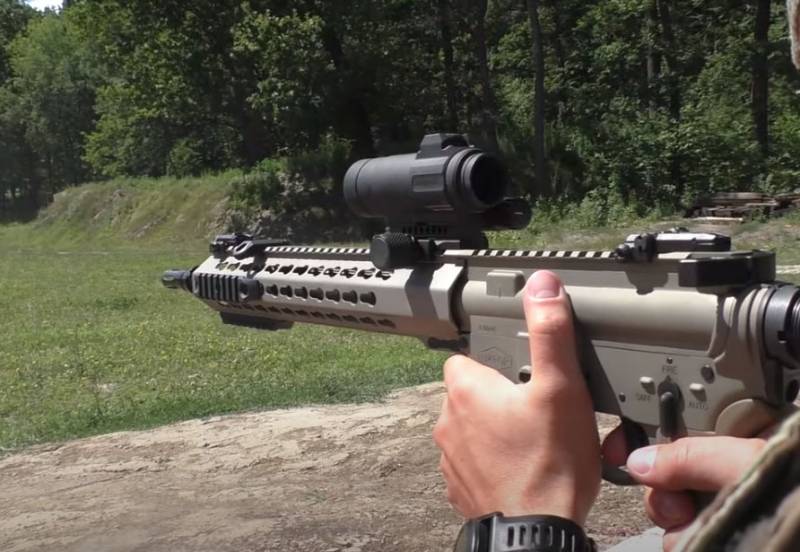 The State Border Service of Ukraine confirmed the information about the beginning of the process of abandoning Kalashnikov assault rifles. It is reported that one of the first units to switch to another rifle
weapon
, was the 10th detachment of the State Border Guard Service "Dozor"
It is noted that the Ukrainian border guards will gradually switch to "NATO caliber".
According to the latest information, the fighters of the 10th border detachment received assault rifles of Ukrainian production - UAR-15. This is the Ukrainian version of the famous American AR-15 assault rifle. Caliber UAR-15 - 5,56 mm (chambered for 5,56x45 mm).
The press service of the State Border Guard Service notes that the choice is due to the fact that Ukraine is moving to NATO standards, and the 5,56 mm caliber is "the most common caliber in the countries of the North Atlantic Alliance." Additionally, it is reported that the choice of UAR-15 allows supporting the Ukrainian manufacturer.
The UAR-15 is a modular small arms with a Picatinny rail. Earlier it was reported that the military considered the used mechanism for switching modes of fire inconvenient.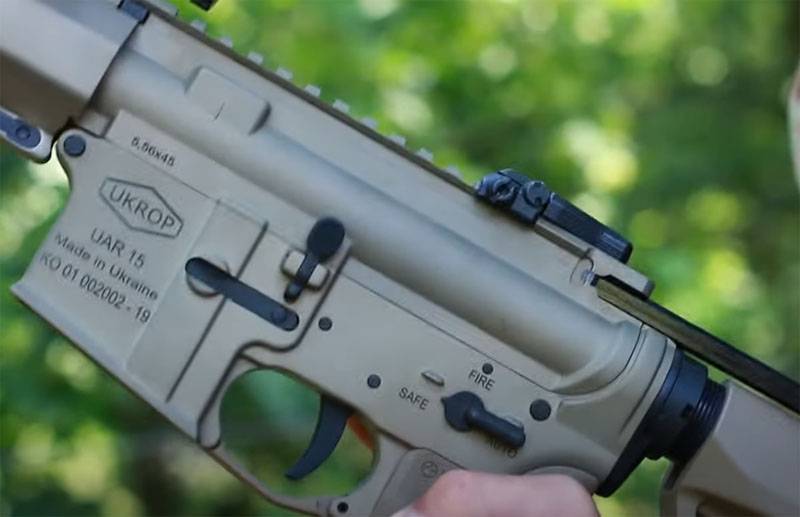 From the message of the press service of SPSU:
The modularity of the weapon and the adjustable buttstock allow you to customize the weapon for a particular soldier taken for ease of use.
It is important to note that not all components of the UAR-15 assault rifle are Ukrainian. Thus, Ukraine buys trigger mechanisms and barrels of automatic small arms from the United States for further assembly of weapons at local facilities.
According to the latest information, the purchase of such rifles from the State Border Guard Service of Ukraine is at least 40% more expensive than the purchase of Kalashnikov assault rifles. But Ukraine is a rich country ...